There are many natural reasons like rain and bad lights that delay a cricket game and it surely kills the mood. But there have many instances where cricket matches were interrupted or delayed due to some weird incidents that remain in fans' memories for ages. Some will term these incidents and say it's not avoidable. But some incidents that occurred were totally unexpected and not funny.
Last year, India's second Test match against England at Lord's was slightly interrupted due to bad light. The reaction from Indian skipper Virat Kohli and opener Rohit Sharma got everyone's eye. In 1998, the match between West Indies and England at Sabina Park was called off after just 10 overs due to an unplayable pitch. Pakistan team refused to come out of the dressing room in a Test match against England in 2009 after getting a 5-run penalty.
These incidents were valid to stop the game but here are a few uncalled incidents that stopped or delayed a cricket match.
1. Man driving a car on the pitch in Delhi vs Uttar Pradesh match in 2017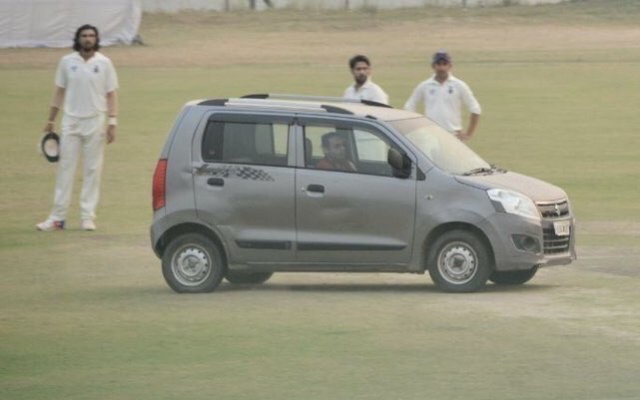 In one of the most bizarre incidents in cricket history, the match was stopped after a man drove his car on the pitch. This unforgettable scene happened during the Ranji Trophy match between Delhi and Uttar Pradesh at Palam A Stadium in Palam, Delhi in 2017.
Interestingly, the former Indian cricketers Ishant Sharma and Gautam Gambhir and current star batter Rishabh Pant were present on the ground when the incident happened. Fortunately, no player or official present was injured as the man roamed his Wagon R car throughout the ground before parking it on the 22-yard pitch.
The accused Girish Sharma entered his car through the main gate, which was not guarded at the time, which was shocking news for the officials. It would have been much worse if Girish had other motives like hurting players. Still, this incident will be the cricket fraternity's memories for years.
2. Late food delivery incident during South Africa vs Bangladesh Test in 2017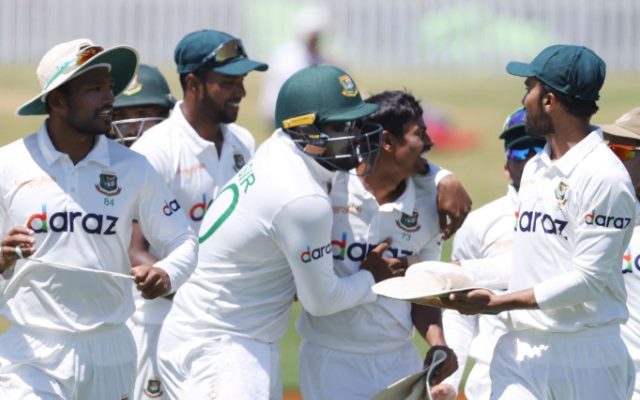 Fans passionately wait for teams to get out of the pavilion in Test match cricket during lunch and tea breaks. But a team had to wait for food which resulted in an international match being delayed. This incident happened during day one of the 2nd Test match between South Africa and Bangladesh at Bloemfontein in 2017.
During lunch, the Bangladesh team received food 10 minutes later than the scheduled time. But later it was revealed that the team received halal food due to a print error in the food menu. The pictures of delivered food were also released and this got a lot of media attraction.
This match will be in both teams' memories as four South African batters smashed hundreds in the first innings and star pacer Kagiso Rabada took five wickets in each innings to guide the hosts to an innings and 254-run win.
3. Match delayed after India's baggage arrived late for a 2nd T20I match against West Indies in August 2022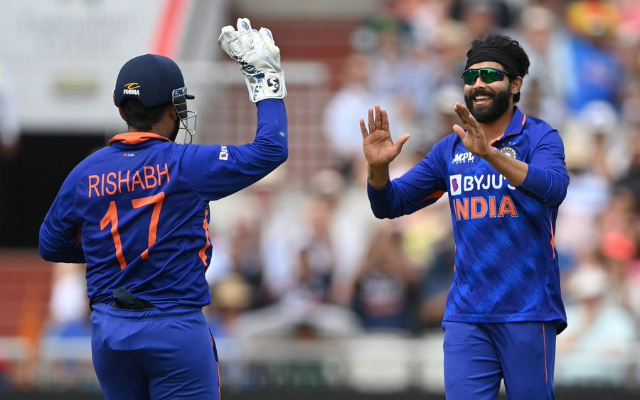 In the latest incident in international cricket, the start of the match was delayed after a late baggage arrival for the traveling side. This uncalled incident took place ahead of India's second T20I match against West Indies at Warner Park in St Kitts on August 2.
The match was delayed by three hours due to a delay in team India's crucial luggage. "Due to circumstances beyond CWI's control, there have been significant delays in crucial team luggage arriving into St Kitts from Trinidad," Cricket West Indies stated. India won the first match at Brian Lara Stadium in Trinidad by a big margin of 68 runs and took a 1-0 lead in the five-match series.
In 1986, Australia's ODI match against India at Jamshedpur was postponed for the same reason. Now both India and West Indies are facing visa issues to travel to the USA for the last two T20I matches scheduled in Florida on August 6 and 7.
4. Live cricket match was interrupted after Nathan Lyon accidentally burnt his toast in 2017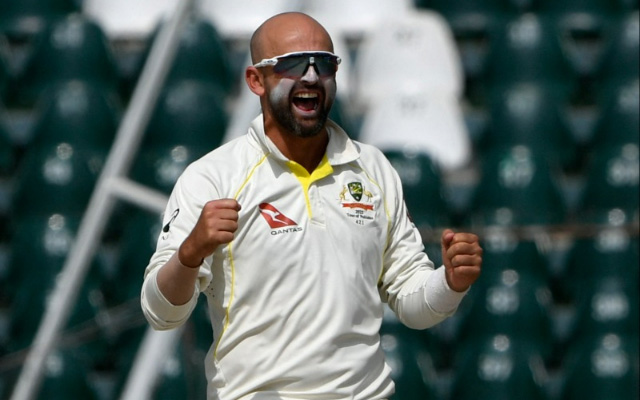 The star Australian bowler Nathan Lyon who has 438 Test wickets to his name, was the reason for a slight halt in a live match. This event occurred when the player left the toaster on which caused the fire alarms to go off and the invitation of the fire brigade.
This incident happened during the Sheffield Shield clash between New South Wales and Queensland in Brisbane in 2017. Lyon, playing for South Wales, went to make a toast for himself but lost in watching the game in which his team was close to winning.
"(The toast) popped up first and I wasn't happy so I put it back down and I got carried away watching the cricket," Lyon explained later. New South Wales eventually won the match where Lyon took three wickets in the first innings.
5. Sun stops the international match between New Zealand and India in 2019
Rain and bad light stopping a beautiful game hurt fans more than anything where the officials are helpless but to everyone's surprise, Sun stopped an ongoing match in 2019. During an ODI cricket match between India and New Zealand at Napier, the game was stopped as the sun's brightness was too much.
India were batting at Napier when opening batter Shikhar Dhawan failed to spot Lockie Ferguson's delivery in the 11th over as the sun was shining too bright and it was not a pleasant one for the batter. He had a little chat with the on-field umpires and they suspended the game till the brightness went down.
This unexpected incident happened due to the ground's geographical alignment which is east to west. So during sunset time, it's not easy for batters to face pacers in Napier. Interestingly, the same incident happened at Napier before in the Super Smash Twenty20 fixture between Central Stags and Canterbury Kings.