On the field, cricketers strive to win matches for their teams by delivering their best and by virtue of the same they gain followers who respect and love them. In the world of social media, it's easier for fans to get in touch with their favourite cricketers. Back in the 90s, it was difficult for fans to reach out to their cricketing idols but the same is not the case anymore.
Different platforms such as Facebook, Instagram, and Twitter have made it easier for cricketers to express their views to their fans by posting pictures and videos. While for fans also, it can be said that these social sites enable them to keep a track of their favourite superstars from close quarters.
Quite akin to cricketers across the globe, Bangladesh players have also registered their presence on social sites and receive a lot of affection and adulation by their fans time and again.
Let's check out the top 5 Bangladesh cricketers in terms of their social media followers:
1. Taskin Ahmed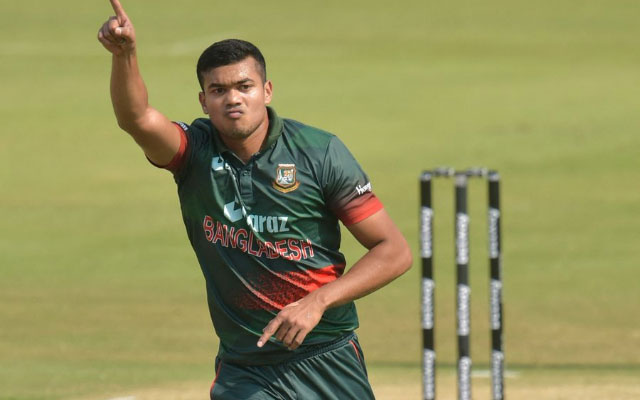 Taskin Ahmed made his debut for Bangladesh in 2014 and after delivering more than eight years of service to Bangladesh, he has become one of the most followed cricketers in the country. Currently, he is one of Bangladesh's premier pacers due to his wicket-taking ability. With his fast bowling, he has revolutionised Bangladesh cricket by helping the team win games, especially in overseas conditions.
With his diligence and dedication, he has produced many memorable performances for Bangladesh and established himself as one of the match-winners in the team. In Bangladesh, he has become an influential figure among all cricket fans as youngsters who aspire to be successful cricketers in the future see him as their role model.
The 27-year-old stalwart is very popular among his fans, and his social media fan following says the same. With 4.9 million Facebook followers and 1.5 million fans on Instagram, he is one of the most popular cricketers in Bangladesh.
2. Mustafizur Rahman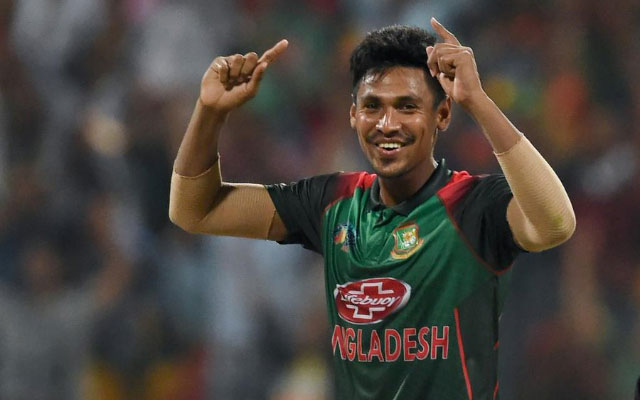 Mustafizur Rahman is an impactful player in the current Bangladesh team due to his incredible bowling ability. In 2015, he had a dream debut as he bagged 13 wickets in a three-match One Day International (ODI) series against the Men in Blue at home. With his heroics, Bangladesh also succeeded in winning their first and only ODI series against India.
After the series, there was no looking back for the bowler as he went on to deliver a lot of wonderful bowling figures and is still doing well for the side. Currently, he is one of the most popular cricketers in the country due to his magnificent achievements in the game. On his social media accounts such as Facebook, Instagram, and Twitter, he remains in touch with his fans by posting pictures regularly.
In return, fans also do not shy away from expressing their love for their favourite cricketer. On Instagram, the 27-year-old has gained 1.1 million followers, while on Twitter too, he enjoys 1.2 million supporters. On Facebook alone he has more than 6.1 million followers.
3. Tamim Iqbal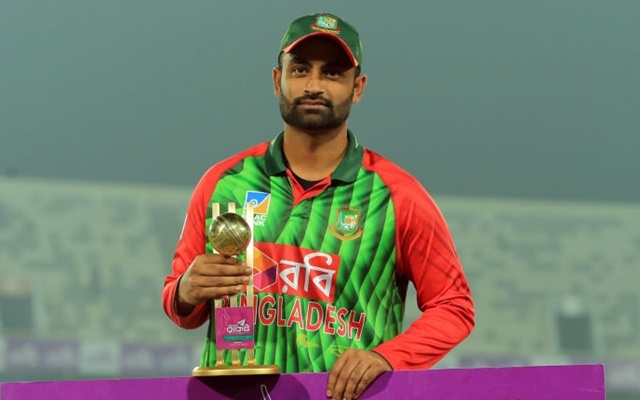 Bangladesh's veteran cricketer Tamim Iqbal has been playing for the country for more than 15 years and during this time, he has established himself as a reputed personality in Bangladesh with his stellar performances. As an opening batter in the team he holds an important position and has done an excellent job by playing some incredible knocks over the years.
His allegiance to the team can inspire many upcoming cricketers in Bangladesh. In the country, he has received immense love from his fans due to his explosive batting. In ODIs, he is the highest run-scorer for Bangladesh with 8,074 runs in 231 matches.
While in Test matches, he is standing just behind Mushfiqur Rahim with 5082 runs in 69 games. With these solid statistics, he has earned many fans who stand behind him in thick and thin.
On social media platforms, he has registered his presence with his Facebook, Instagram, and Twitter accounts, and enjoys overwhelming support.
With 1 million Instagram followers, he is one of the most followed Bangladeshi cricketers on the social media platform. While on Twitter and Facebook, he has 1.1 million and 6.5 million followers respectively.
4. Mushfiqur Rahim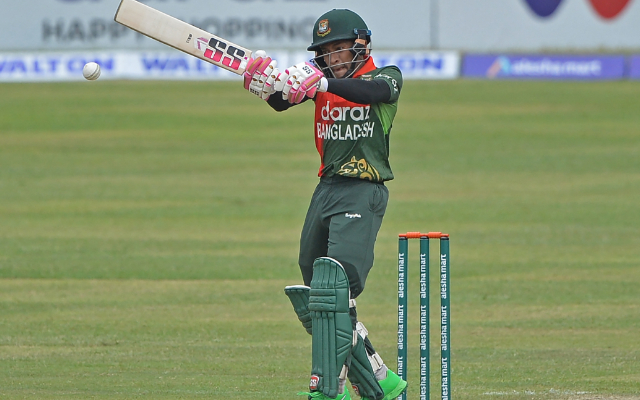 Wicket-keeper batter Mushfiqur Rahim is actively playing cricket for Bangladesh for more than 17 years, and during this time, he has played an important role in developing Bangladesh cricket.
His useful contribution with the bat and gloves (while wicket-keeping) has been acknowledged by the Bangla fans. He recently bid adieu to the T20I format but that has not stopped his fans from rooting for him.
With 5,235 runs in 82 games, he is the highest run-getter for Bangladesh in Tests. On the other hand, in ODIs too, he is the second-leading run-scorer with 6,774 runs in 236 matches. With these majestic figures, he has become one of the most successful cricketers for Bangladesh.
His brilliant performances have skyrocketed his popularity and earned him many fans. On social media sites, he is the second most celebrated Bangladeshi cricketer with 13 million followers on Facebook and 1.6 million supporters on Twitter and Instagram respectively.
5. Shakib Al Hasan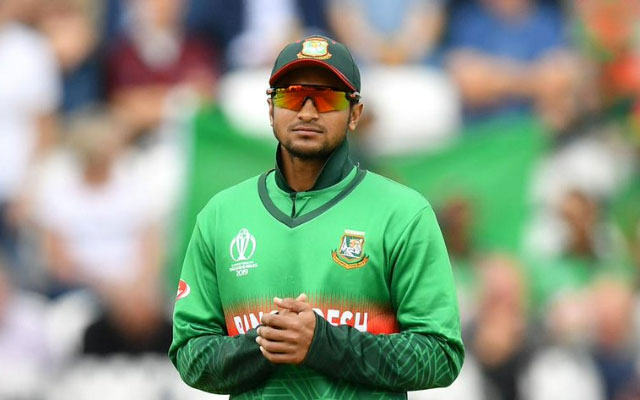 Shakib Al Hasan, is the most celebrated cricketer in Bangladesh and has fans all around the world. In his 18 year-long international career, he has recorded many achievements with both the bat and ball. This year, the Bangladesh selectors and team management again reposed their faith in him by handing him the mantle of captaincy.
In all three formats of the game, he is the highest wicket-taker for Bangladesh with 638 wickets in total. In ODIs he has bagged 285 scalps, he is second to none among Bangladesh bowlers in T20Is with 128 wickets and has picked up 225 wickets in Test cricket. While with the bat too, he is the third leading run-getter for the team in Test and ODI forms of the game.
By virtue of his outstanding career, he has gained many fans who follow him on several social media sites. Currently, the Bangladesh skipper has 15 million followers on Facebook and 2.5 million followers on Instagram. While on Twitter he has 2.2 million followers.