In the 15th edition of IPL, we have witnessed a roller-coaster ride until now. Full of thrills and chills, hits and misses, sweet and sour, IPL 2022 has been a blockbuster. While new and exciting faces have dominated the conversation by virtue of their dazzling heroic efforts, even more noticeable have been the established stars whose non-performance is the talk of the town. Fans come to the stands to watch their heroes, and when their icons do not perform well, it is a matter of worry for the fans as well as the powers that may be.
T20 World Cup 2022 is on the horizon. All international teams are gearing up for it in every way they can. And thus the IPL, by virtue of being the closest in terms of skills to the T20 World Cup, is the last chance for a dry run for all the players expected to play in the world cup. In this respect, going by the performances of the Indian superstars, Indian coach Rahul Dravid and his support staff should be worried. If it was just one player or two, it would not be such a big cause of concern. But today we list five established players in the Indian team whose performances are a cause of worry for fans and team management:
1. Shardul Thakur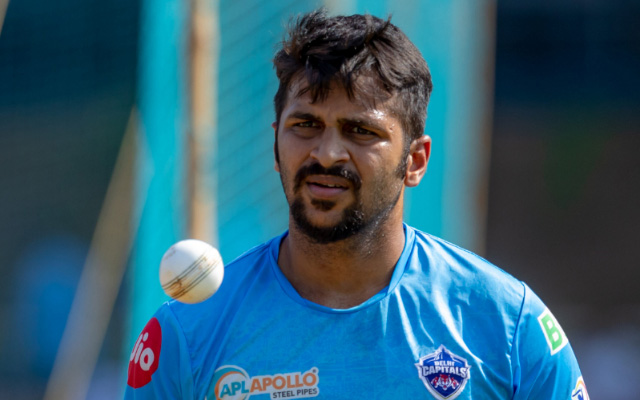 Shardul Thakur has been in and around the Indian team for a long time now, since 2017 to be precise. While his performances have always inspired promise, that promise remained unfulfilled for a long time. But the last two years since that historic win in Gabba has propelled Shardul's stocks, such that he is now considered an invaluable member of Indian team across formats.
However, IPL 2022 has been a bit of return to old ways for Shardul. With just nine wickets at an average of 45 in 12 matches, Shardul has given away runs at 9.8 rpo. While his batting exploits has somewhat acted like a balm on the bruise, it can not be denied that Thakur has not fulfilled his primary job in the team.
After a breakthrough season last year, where his bowling helped CSK massively towards winning the title, Shardul has failed to carry that confidence forward. Last year, he picked up 21 wickets in 16 matches, at a much better economy of 8.8 runs per over. His performances in IPL 2021 was the reason he fetched a whopping 10.75 crores at the auction. Team India would hope their fortunes with Thakur are better than that of Delhi Capitals.
2. Rishabh Pant
At 24 years of age, Rishabh Pant, the captain of Delhi Capitals, and a strong captaincy prospect for Team India in the near future, has the world at his feet. Having already broken many records created by MS Dhoni in tests in his short career, Rishabh Pant has established himself as an essential cog of the Indian team in all three formats.
Having taken the Delhi Capitals to the playoffs in IPL 2021 under his captaincy, Rishabh Pant has found that things will not always be easy, no matter how talented he is. In IPL 2022, his team's fortunes have resembled his own batting fortunes. Both have been blowing hot and cold intermittently, with flashes of genius glimpses in between long periods of dull.
Delhi Capitals have not been able to string together two wins in IPL 2022. In much the same way, Pant has not put together consistent performances this IPL. While not scoring a single fifty this year, he has played some crucial cameos for DC. In trying to correct his sluggish strike rates in IPL 2020 and IPL 2021, Rishabh Pant has overcorrected in a way, getting out in ways considered irresponsible for a captain. Scoring close to 300 runs at an average of 32.67 at a strike rate of 156.38, he is not woefully out of form. But the Rishabh Pant of 2018 and 2019 is still elusive.
3. Ravindra Jadeja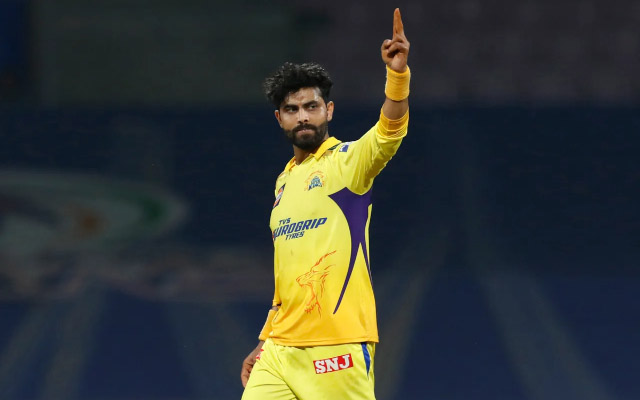 Already the 'former' captain of Chennai Super Kings just a few games into his first-ever captaincy stint in IPL, Jadeja is in a cold spot right now. Having been paid a whopping sum of INR 16 crore to be retained prior to IPL 2022, Jadeja has now stepped down from captaincy. And what's more, he has now been sidelined due to an injury for the rest of IPL 2022.
How did we get to this? The top-ranked all-rounder in test cricket was at the top of the world just a month or two back. Having scored a majestic 175* against Sri Lanka in what was his second century in international cricket. Jadeja looked virtually unbeatable a few days ago. He has actually looked unbeatable now for over two years, where he has enjoyed an extended run of incredible form.
In IPL 2022, Jadeja has scored just 116 runs in 10 matches, at an average of 19.33 and a measly strike rate of 118.37. It is hard to digest these numbers, considering he scored at an average of 75.66 and a strike rate of 145.51 in IPL 2021. His bowling numbers this season are even worse. He has picked up just 5 wickets in 10 matches at an average of 49.6 and an economy of 7.52. If Indian team needs to win T20 World Cup 2022, there is no player whose contribution will be more essential than Ravindra Jadeja.
4. Virat Kohli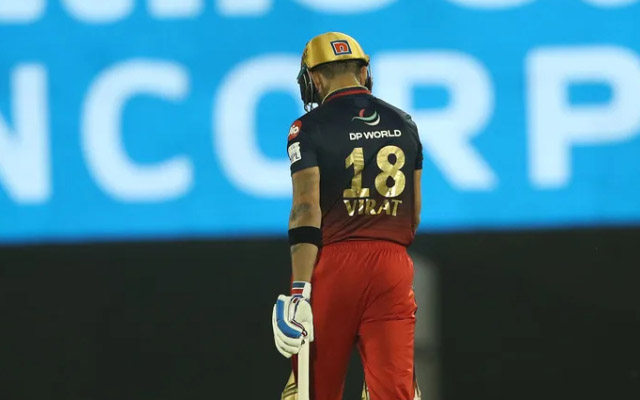 Virat Kohli is living a nightmare with open eyes in IPL 2022. And he has stated on record that he now understands what being woefully out of form means. Once thought of as the perfect batsman with no chink in his armor, Virat Kohli now has a shield riddled with gaping holes. For once, it is not clear what his weakness is. Is he vulnerable to wrist spinners? Is he susceptible to off-spin (read Moeen Ali)? Or does he find negotiating pace and bounce difficult?
The truth is Virat Kohli is a human being, and like all human beings, failure is a part of life. It's just that you don't experience them all at once. Ideally, you want well-spaced failures, in between long periods of success. It seems ages now when Virat Kohli once ruled IPL, when he scored four hundreds in a single season. He almost scored 1000 runs in that very season. Virat Kohli of 2022 does not know how to buy a run. He would settle for 4 fifties, leave alone four hundreds.
In 12 games in IPL 2022, RCB's former captain has scored 216 runs at a strike rate of 111.34. It was believed before the start of IPL 2022 that being relieved of the captaincy burden, Virat Kohli will return to his usual scoring ways. But three golden ducks and a painful half-century later, it appears we are still in the eye of the storm. The Indian Team needs its best batsman to fire if it is to stand a chance of winning the T20 World Cup this year.
5. Rohit Sharma
After years of being touted as the next captain of the Indian team, things moved rather too quickly in the end for Rohit Sharma. The captain of the Indian men's cricket team across formats, Rohit Sharma has all eyes on him now. But his other team, Mumbai Indians, have found a very inopportune moment to fail right now. Experts are claiming that it was not Rohit Sharma's captaincy indeed, rather the resources at his disposal, that led to MI's incredible trophy-winning spree. And Rohit Sharma has a point to prove, even after all he has achieved.
But unlike Virat Kohli, Rohit Sharma has never been that sort of a run-machine in IPL in the first place. His batting average in the IPL is just 30.42 and his IPL career strike rate is only 130.20. But why have we never discussed those before? The reason is simple. Rohit Sharma is the only player in IPL history to win 6 titles, 5 of them as captain. And in cricket, when the team is doing well, nobody asks the captain about his performance.
But when you create the unwanted record of being the first team ever to lose the first 8 matches in a season, a scrutiny of your individual numbers is made. Rohit Sharma has scored 200 runs in 11 matches in IPL 2022 at a strike rate of 125. Even for Rohit Sharma, these are the worst batting statistics in an IPL season. As for his team, it is already knocked out, and looks set to adorn the wooden spoon this time. But being the Indian captain, all will be forgotten if Rohit Sharma manages to galvanize this Indian team to T20 World Cup glory for the first time since 2007.