New Delhi. There was a time in Hindi cinema when action in films was in great demand. Along with the hero of the film, choosing a villain was also a big challenge for the makers. In the decade of 70 to 80, there has been more than one villain. These include many great villains including Jeevan, Pran, Ajit, Ranjit, Prem Chopra, Amjad Khan, Amrish Puri and Danny Denzongpa. People remember these names even today, but there is one such name, which people used to get scared on seeing on screen, but now people don't even remember him.
Hardly people would know this villain of Bollywood by his real name. People knew him not by the name of Manik Irani but by the name of 'Billa'. Of course, people might not recognize him by name, but on seeing the picture, he would definitely say, 'Hey, this is the same badge.'
Has Bollywood forgotten the villain?
You might have noticed them in old films, but now you might have forgotten them too. In the decade of 70-80, he lived the characters of Bad Boy a lot and worked with every big actor in that period, but hardly anyone remembers him today.
Amitabh's body double in 'Don'
There is no specific information about where and when Manik Irani i.e. 'Billa' was born, but according to some media reports, he was born in a Parsi family in Mysore. Manik Irani started working as a stunt man in films. Initially, he acted as the body double of the hero. Very few people know that he did all the stunts by becoming his body double in Amitabh Bachchan's hit film 'Don'. Manik's height was slightly longer than Amitabh, so he never had any problem in doing all the stunts by becoming Big B's body double. 'Don' proved to be a superhit, everyone was praising Amitabh a lot, but no one said two words for Manik's work and neither got credit in the film.
Started acting career with 'Paap Aur Punya'
Manik Irani started his acting career in the year 1974 with the Bollywood film 'Paap Aur Punya'. Shashi Kapoor and Sharmila Tagore starrer Manik Irani played a small role in this film. In this film, he played the character of Ajit's henchman who became a villain. Manik, who played a negative character in his very first film, got a lot of appreciation for his acting as well as personality in this film.
Panic used to spread as soon as Manik Irani appeared on the screen. photo credit- video grab
Manik did many memorable films
After this he also worked in the best films like 'Kalicharan', 'Trisul', 'Don', 'Vishwanath', 'Mr Natwarlal', 'Shaan', 'Silsila', 'Nastik' and 'Mangal Pandey'. In the film 'Kalicharan', Manik played the character of 'Dumb Badmash', this character is in people's mind today. Manik Irani then appeared in the film 'Trishul' with Amitabh Bachchan. In this film, he also thrashed Amitabh fiercely.
'Badla' became a household name
Subhash Ghai's film 'Hero'. This film was released in the year 1983. This film made Manik Irani a famous villain of Bollywood. In this film, he played the role of a villain named 'Billa'. Viewers still know Manik by the name of 'Billa'. Although, Manik had played the character of Villain earlier also, but he did not get the recognition he got from 'Badla' from any other character.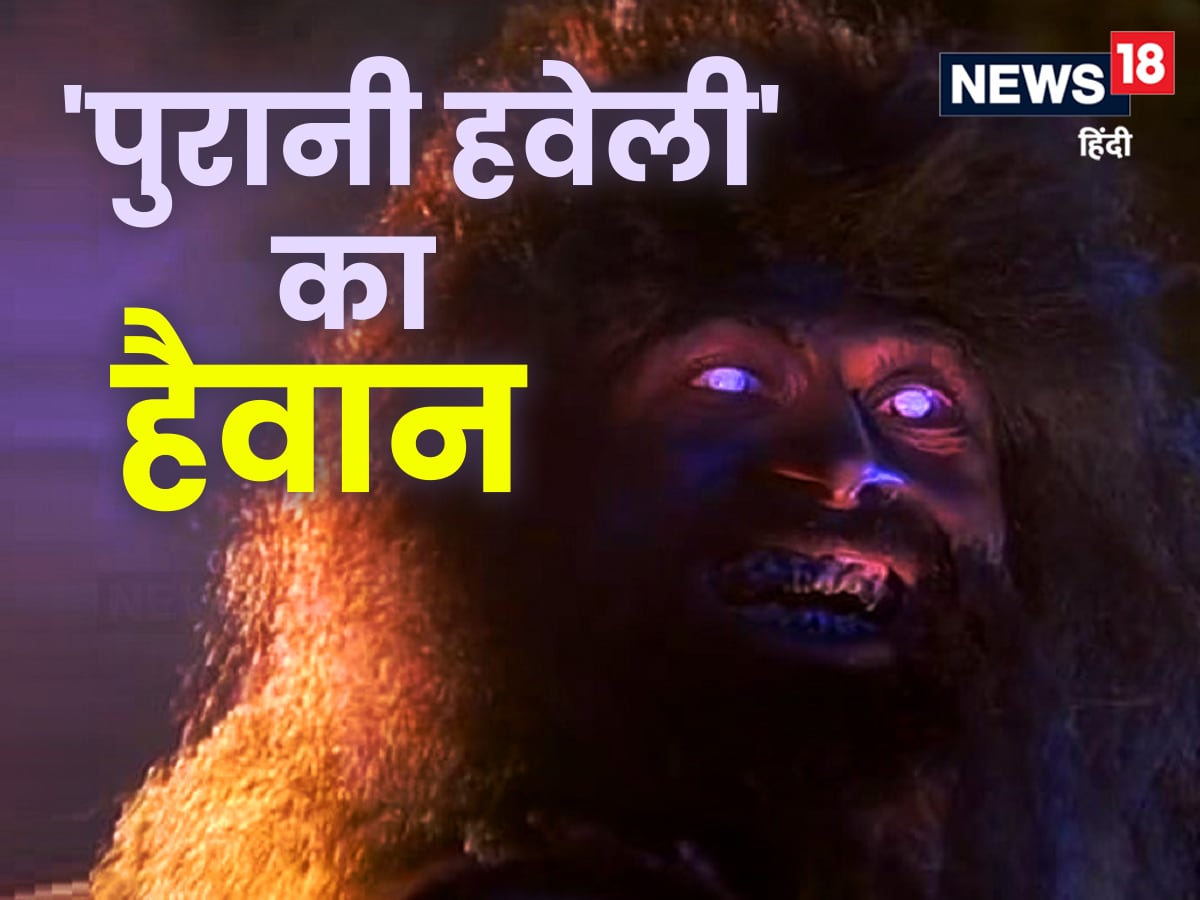 This avatar of Manik Irani scared the children a lot.
scared in the 'old mansion'
Perhaps someone would also know that Manik Irani played the role of a demon in Ramsay Badars' superhit film 'Purani Haveli' and this character really scared people. After this role, his fear among children had become such that when Manik used to live on the road in normal life, the children used to hide. Manik has done 100 films in his career. Actually, his characters in films were very small, so he used to do many films in a year.
son's death broke
In this way, Manik Irani ruled in the role of villain in the 80s and 90s and kept his fear, but this fear suddenly faded away when Manik Irani drowned himself in alcohol intoxication. In fact, it is said that when his wife left him, he single-handedly brought up his beloved son. But suddenly his son's health deteriorated and he died. In this grief, he started drinking alcohol.
How did death happen?
According to media reports, after the death of his son, he started getting drunk day and night. It is said about his death that he died due to excessive drinking. At the same time, it is also said that Manik Irani committed suicide, but it is not known how much truth is there in these reports, but it is definitely true that now the film industry has completely forgotten Manik Irani.
,
Tags: Entertainment Special
FIRST PUBLISHED : May 19, 2023, 15:53 ​​IST
For More Related News Visit Entertainment