Hi all, Thanks for your stupendous support for the first episode. Feeling grateful!
Episode 2
Scene 1
Riddhi comes to the apartment. She lives in the same apartment where her parents live but in a different flat. The caretaker of her house opens the door. Her name is Pooja.
Pooja: Didi, what happened?
Riddhi hugs her and cries.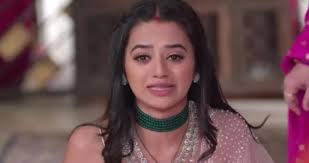 Riddhi: We are divorced Pooja.
Pooja: Didi, please don't cry now. I told you many times that you can't live without Bhai.
Riddhi: Pooja, we got separated when Ragini died itself. If I were not pregnant, I wouldn't have married him at all. But later things got even worse. He didn't stay with me during my pregnancy. He knows that my parents and sister are not talking with me. So, he needs to take care of me. But he didn't.
Pooja: He realized his mistake.
Riddhi: It's too late Pooja. Leave this topic. I forgot to buy Chikoo's (baby's pet name). So, please go and get that.
Pooja then leaves.
She takes the baby and plays with him. She shows him Ragini and Swara's pic and cries.
The baby started crying and she couldn't handle him. Sharmishta passes by and hears the baby's cry. She sees Riddhi handling the baby and feels sad. She wanted to go in but her anger stops. Then seeing the baby's loud cry, she goes in and takes the baby from her.
Riddhi: Ma…
Sharmishta: I just came in for the baby. Don't try to mend the broken relationship.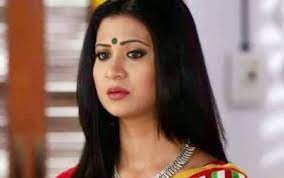 Then she handles the baby and sings a song. Chikoo sleeps and she makes him sleep on the bed and tends to leave.
Riddhi: Ma, you don't want to speak with me. But listen to me. I'm divorced now. Vansh is not in my life anymore. Your daughter is all alone ma. Please forgive me. I trusted the wrong person and regret that now.
Sharmishta is shocked to hear about the divorce.
Sharmishta: I thought you are living here just because of a small fight. But you both got divorced?
Riddhi: Yes ma. Please accept me.
She hugs her and cries.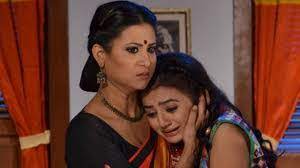 Sharmishta slaps her. Shekar too comes and is shocked to hear this.
Riddhi: Ma…
Sharmishta: What did you have done? You never listened to us. Why did you do this? Did you care for your baby?
Riddhi: Ma, when Ragini died, we both got separated by hearts. So, please…
Shekar: Riddhi, this is wrong beta.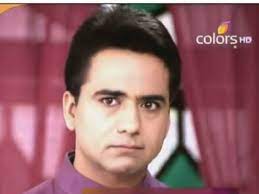 Riddhi: Ma why are you angry now? If you don't like Vansh, then why are you worried? You should be happy.
Sharmishta cries and leaves.
Shekar: How can she be happy Riddhi? Do you know why she is angry with you?
Riddhi: Why?
Shekar: She is angry at you just because of society.
Riddhi: What?
Shekar: Yes, of course, she doesn't like Vansh as he is a smuggler and she wanted you to marry Sanskar's cousin so that you three sisters will be together always. She loved Ragini a bit more because she is my first wife's daughter. She didn't want society to point out her as being a bad stepmom. She was a wonderful stepmom for Ragini. When she died because of you and Vansh she couldn't take that. To worse of that, you were pregnant even before marriage. She went through a trauma. Society started talking bad about you and her's motherly affection for Ragini. So, she disowned you.
Riddhi cries and thinks that she had misunderstood her mother.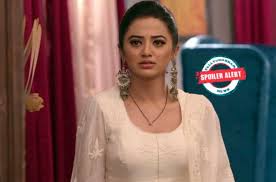 Riddhi: Papa, how will I convince ma?
Shekar: I don't know Riddhi. But I don't want you to live alone with the baby. You need to remarry.
Riddhi is taken aback.
Riddhi: No papa, I can't do that.
Shekar: You need to for my sake…
He begs her and she asks for time to think.
Sharmishta comes again.
Sharmishta: Shekar, what are you speaking about? How can she marry someone when she has Vansh in her heart? Riddhi, I want you to know one more thing, I didn't disown you just because of society. If you have been with us, people will speak ill and won't allow you to live peacefully. You are also my daughter. How can a mother differentiate between her daughters? I want you to live happily. Yes, I thought to marry you to Madhav. But after seeing your love, I dropped the idea.
Riddhi: Ma, now I don't love Vansh.
Sharmishta: Really? Then why are you wearing that mangalsutra? Remove it and throw it away. Come on do it right now.
Riddhi gets nervous. She couldn't remove it; her heart don't want to do that.
Sharmishta: Think, you still have your love for him. Shekar, come let's go.
They both leave and Riddhi gets thinking.
Scene 2
Maheshwari's house.
Annapoorna: This boy looks good and his Kundli match with our Aliya's Kundli. Shall we say yes to them?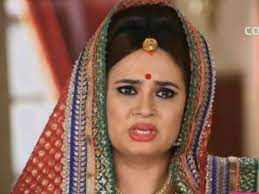 Sujatha: Didi, first Aliya and the groom meet in person. So that they will get to know each other better.
Swara and Sanskar comes there.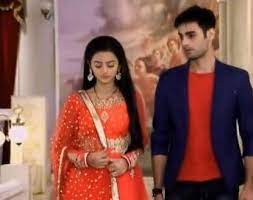 Sujatha: Swara, yesterday we went to Ashram, but Laksh didn't come. Do you both know where he is?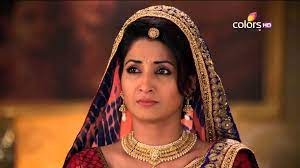 Annapoorna: Yes, even I wanted to ask this?
Just then some relatives come home. They welcome them.
Swara serves them juice.
Lady: Swara, it's been 4 years since you got married, but still now you have not become pregnant?
Swara gets sad. Sanskar gets angry. Swara holds his hands.
Annapoorna: Ji, she is just 26, still lot more years are there.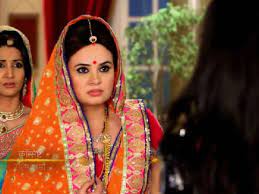 Sujatha: Yes, for us Swara is important. And god knows when to give.
The ladies continue to b*t*h about Swara and even propose a new alliance with Sanskar. He gets angry.
Sanskar: Get up first and leave our home. What do you think? You are talking too much. Leave from here first. For me and my family, Swara is more important than anything. Even if we have a baby or not, we will be each other's children. Even the problem might be from my side too. Don't blame females for not having a baby. Leave from here first.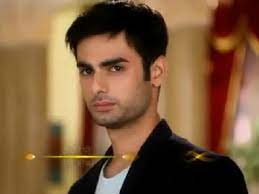 Swara cries and hugs him. Annapoorna and Sujatha ward bad sight off them.
Laksh comes home.
Annapoorna: Laksh where were you yesterday?
Laksh tells them the whole incident. The family gets happy.
Laksh: I'm going to search for Ragini.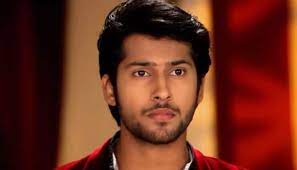 Swara: Even I'll come with you. This is great news.
Sanskar: Yes, we three will go.
Laksh: No Bhai, you both need to stay here to take care of family. I will go all alone to find my Ragini.
Sujatha: Laksh, all the best. When you are returning, please return with Ragini.
Annapoorna nods yes. After some time, he leaves waving goodbye to the family.
Swara tells the news to Sharmishta and they all get happy. Swara gets to know about Sharmishta's acceptance of Riddhi and her divorce.
Swara: Ma, we can't do this. We need to unite Jeju and Riddhi.
Sharmishta nods and disconnects the call.
Swara tells the family about Riddhi's condition.
Annapoorna: Poor girl, she is being hurt by everyone.
Sujatha: Yes, she needs love and care at this moment.
Sanskar: Swara, I'll talk with Vansh.
Swara nods…
Scene 3
Partha and Rishabh go sightseeing and they really enjoy Kashmir. They both dance and romance in the snow.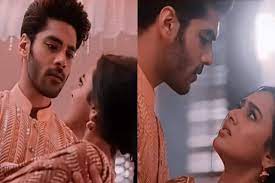 Meanwhile, Seema sees Aliya's pic and shows it to Ritesh. He sees her pic and smiles.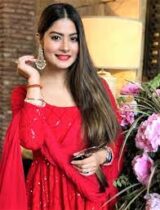 Seema: Do you like her?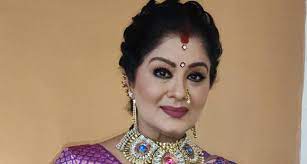 Ritesh: A lot, I feel we both have a connection.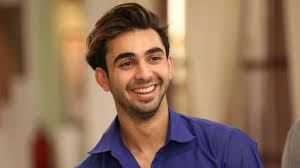 Seema smiles.
Seema: I'm glad that you liked my choice.
Ritesh smiles and leaves.
Seema: She is definitely going to be my Choti bahu and smiles…
!!!!To be Continued!!!!
Precap:
Laksh goes to the crime scene area and relives Ragini's accident.
Aiya and Ritesh meet.
Swara becomes pregnant.
Riddhi cares for Vansh when he gets injured.
Partha and Rishabh fight.
The post Fiction on Fictions – ft Swaragini, IMM2, Naagin 6 (Episode 2) appeared first on Telly Updates.