It is that time of the year – the business end of the IPL. The probabilities and different NRR scenarios are already being analyzed by fans, cricket pundits and the teams themselves. This means a busy few days for data and high performance managers of all IPL teams. However, their scope of work is far more than this.
Since the IPL began in 2008, role of performance analyst has evolved from simple video and data storage to managing entire ecosystem of the game. They play a key role for franchise right from scouting talent, defining auction strategy and using predictive analytics to assist coaches and players make informed decisions.
"Match Ups" has been one of the buzzwords in this IPL. These match ups are identified by the data and high performance managers, which directly help captains and coaches to define strategy. It plays a huge impact on outcome of the game. Let us look at the data and high performance managers of each IPL team.
1. Lakshmi Narayanan (Chennai Super Kings)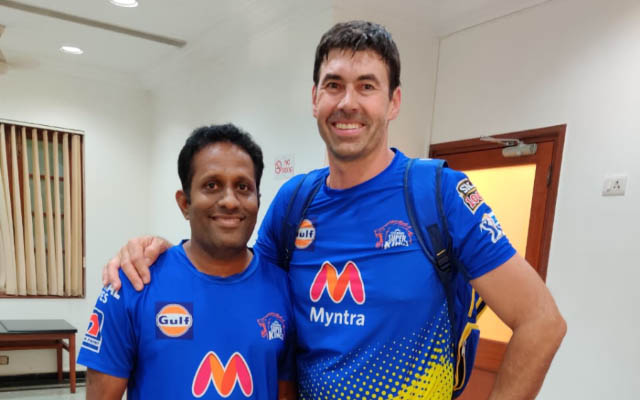 Lakshmi Narayanan fondly known as 'Lakky' has been integral part of Chennai Super Kings unit since the inception of IPL in 2008. He has transformed the data and high performance analysis for the franchise. Except for 2020 season, CSK has qualified for playoffs in every other IPL seasons that they played. During 2016 and 2017, Lakky has consulted Gujarat Lions team for data strategy and high performance management. In total, he and his team has qualified for playoffs in 12 out of 14 IPL seasons.
This undoubtedly makes him the best data and high performance manager in the Indian Premier League. His record as data & performance manager is stellar. He was performance analyst of India under 19s team led by Virat Kohli that won the Under 19s world cup in 2008. Since then he has gained myriad of experience in all domestic as well as major T20 leagues around the globe such as BPL, GT20 Canada, TNPL, Tamil Nadu Ranji trophy team.
He captures over 100+ data points per ball, which are used to gain insights. He believes in keeping communication easy and simple to communicate data effectively to the players and coaches. With his vast knowledge and experience, he has surely played a key role in Chennai Super Kings' success.
2. Saurabh Walkar (Lucknow Super Giants)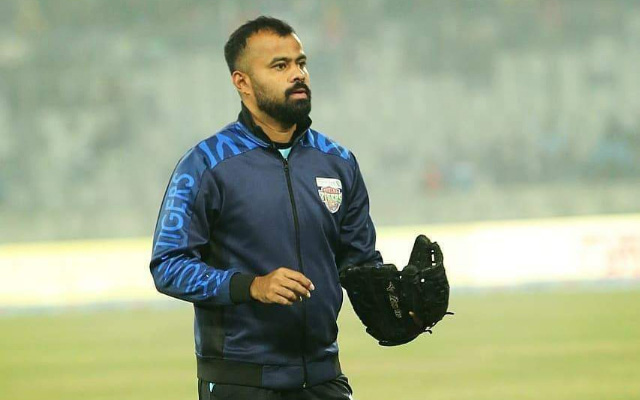 Coming from Mumbai, Saurabh Walkar is an experienced analyst. He has worked with Mumbai Ranji trophy team from 2007 to 2018. He has been part of many successful Ranji trophy campaigns.
Saurabh has managed data and high performance for teams across global T20 leagues such as CPL, PSL, and BPL. He was the data & high performance manager when Guyana Amazon Warriors created history with 11 straight wins in 2019 edition of the CPL. Saurabh has also worked as analyst with Rajasthan Royals for four seasons from 2009 to 2012
Recently Saurabh has been appointed as performance analyst of Afghanistan men's cricket team. He has worked with Andy Flower before in Abu Dhabi T10 league for Delhi Bulls team. He was instrumental with his analytics and insights, which helped Delhi Bulls team in reaching the final. The duo is back again together and have certainly played a crucial role in successful debut season for Lucknow Super Giants.
3. Panish Shetty and Giles Lindsay (Rajasthan Royals)
Panish Shetty, who is lead performance analyst with Kadamba technologies – a sport analytics firm in Chennai, has been with Rajasthan Royals since 2013 season. He has experience of working as analyst with Sri Lanka cricket team. Along with him, the management roped in Giles Lindsay.
Lindsay is lead performance analyst with England cricket team. He has developed metrics along with data lakes to provide analytical advantage for England Cricket.
The duo along with Rajasthan Royals management team have worked out 'MoneyBall' based auction strategy. It has directly reflected in this year's IPL auction as they have a solid team with all bases covered.
4. Shrinivas Chandrasekaran (Sunrisers Hyderabad)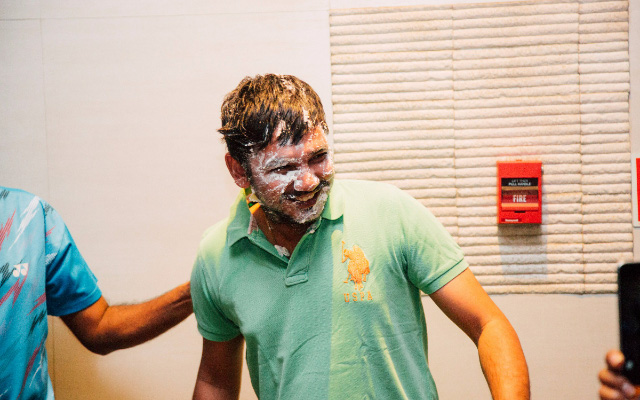 Shrinivas has been with Sunrisers Hyderabad team since 2015. He has played major role over the years for Sunrisers and has contributed in victorious 2016 IPL campaign. Except last season, Sunrisers have made it to play offs in every season from 2017 to 2021.
Shrinivas has also worked with Karnataka Ranji trophy team. He was a part of successful treble accomplished by Karnataka in 2014-15 season. Shrinivas is also working with Bangladesh Cricket team as high performance manager. He was the part of Rangapur Riders team that won championship in 2016.
5. AR Srikkanth and Nathan Leamon (Kolkata Knight Riders)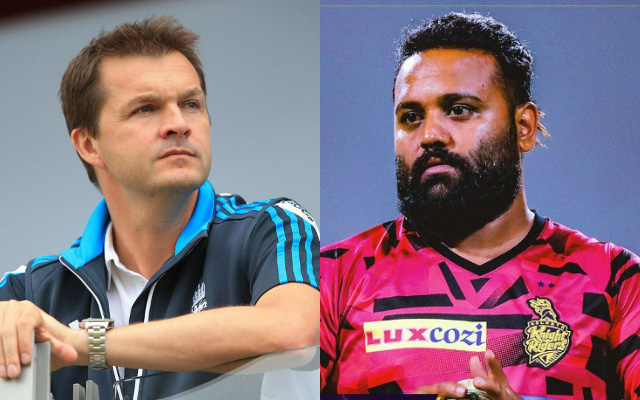 KKR's long standing analyst AR Srikkanth is the best example of evolution of role of an analyst in IPL. He is with KKR since 2008. He has transitioned from analyst to talent scout to now a team manager. Over the years, he has played crucial role in KKR's success. He was the one to scout talented players like Sunil Narine, Shubhman Gill and many others through his unique skills. He also plays same role for Trinbago Knight Riders in the CPL.
In 2021 season when Eoin Morgan was the captain, KKR onboarded Nathan Leamon – analyst of England men's ODI and T20 team. He is famous for his mathematical algorithms with real-time information during the match using placards.
With AR Srikkanth elevated to manager and talent scout role, KKR have retained the services of Nathan Leamon. Leamon was one of the key catalyst that metamorphosed England's limited overs team after their early exit from 2015 world cup. Leamon fostered an approach of aggressive batting, which can now be seen even with KKR team's approach since the last two seasons.
6. Sandeep Raju (Gujarat Titans)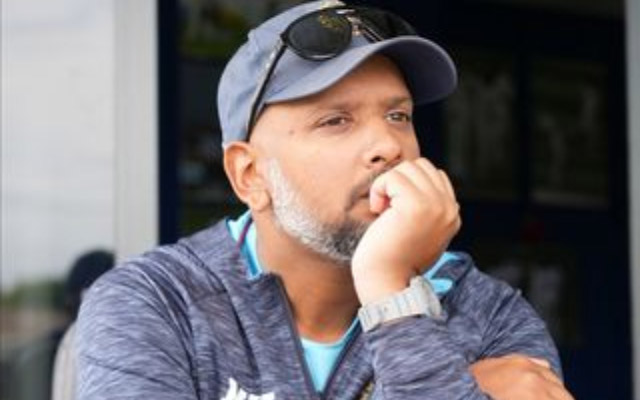 The second new entrant in the Indian Premier League, Gujrat Titans, have locked in Sandeep Raju, also known as 'Sandy' as their data & high performance manager.
Sandy has worked with Haryana Ranji trophy team in domestic competitions. Previously, he was with RCB where he had worked with Ashish Nehra.
Sandy also had a brief stint with Indian men's cricket team and Indian women's cricket team. He has brought in all his experience to help Gujarat Titans with the tactical cues during auction as well as during matches to contribute to the spectacular debut season for them.
7. CKM Dhanajai (Mumbai Indians)
CKM Dhananjai is one of the most experienced data & high performance manager. He has been with Mumbai Indians for almost every season since the start of IPL in 2008. He was data & high performance coach for Indian team in 2007 T20 world cup and 2011 ODI world cup triumphs. Overall, he has an experience of almost a decade with Indian cricket team.
He is known as 'DJ' in cricket circuit. He made his debut as data & high performance coach in 2007 when India was playing against Ireland. It was the same match when Rohit Sharma made his international debut. Rohit Sharma often charts his strategy based on data inputs given by Dhananjai.
Dhananjai has been pivotal in the success of Mumbai Indians in the IPL over the years. Along with match analysis, his contribution extends to talent scouting and managing information tracking for potential players.
8. Sriram Saumyajula (Delhi Capitals)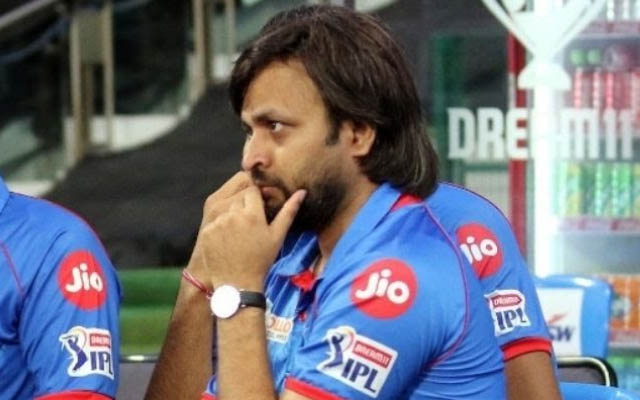 Sriram Saumyajula has joined Delhi capitals since they transitioned from Daredevils to Capitals. Having experience of working with Sri Lanka and Afghanistan cricket teams, Sriram has been instrumental in bringing his expertise to Delhi Capitals.
He has plethora of experience of data and high performance management with teams like Rajshahi Royals, St. Kitts & Nevis Patriots, Barbados Tridents etc.
Interestingly, he has worked with teams from different sports like Kabaddi, Badminton and even F1 racing. With his all-round knowledge of data and analytics in sports, he has been pivotal in Delhi Capitals success since 2019 season.
9. Freddie Wilde (Royal Challengers Bangalore)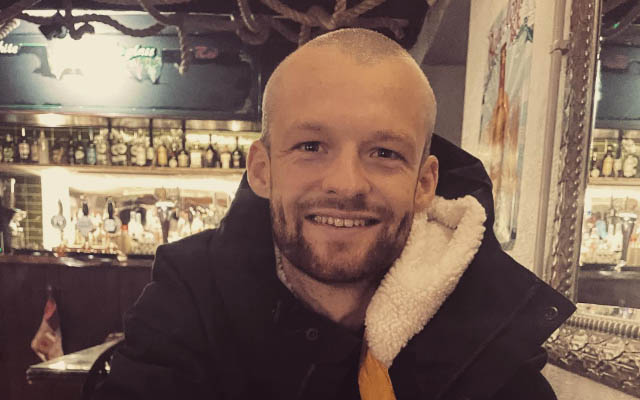 RCB has taken data analysis to next level by signing Freddie Wilde from CricViz. Cricviz has been providing data and analytics insights to sports broadcast channels in England and Australia. They have in-house analytics models built for insightful cricket data.
This is the first time CricViz analysts are part of any IPL team. Right from the auction strategy, Freddie Wilde has brought in his expertise to apply complex algorithms to simplify and present insights to team management.
Apart from batting and bowling, he has been actively involved in fielding as well. Based on his assessment and impact of each fielder, specific fielding position is identified to optimize the fielding.
10. Sankar Rajgopal, Ashish Tuli and Dan Weston (Punjab Kings)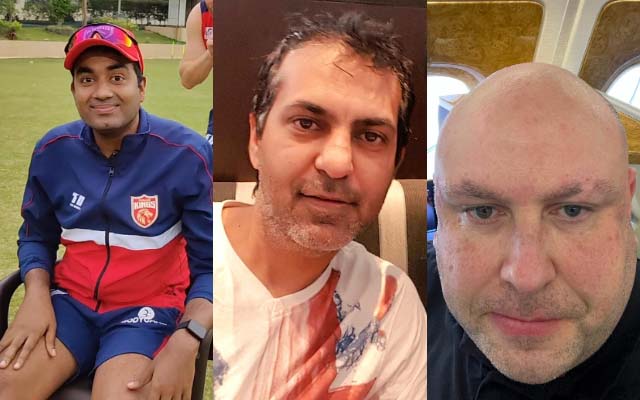 Punjab Kings have done an overhaul to their strategy team. While Ashish Tuli is a performance analyst, Data management and auction strategy is being looked after by Sankar Raj Gopal and Dan Weston.
Ashish Tuli is an experienced analyst from Himachal Pradesh. He has worked with Himachal Pradesh Ranji trophy team. He also had a brief stint with Indian men's cricket team. Along with him, they have Sankar who is data research and development consultant. Sankar was head of broadcast analyst at Star Sports before joining Punjab Kings. He also has experience of working with St. Lucia Kings in the Caribbean Premier League. While Dan Weston – a specialist in auction strategy was instrumental in Punjab Kings auctions, he has also worked with Leicestershire county team, Birmingham Phoenix in The Hundred and Bangla Tigers in T10 league.
Punjab was one of the teams that had a great auction and if we see their team, it has power hitters all throughout. This was the key part of their auction strategy based on insights from Weston. With three analyst managing data & performance, we have seen a different Punjab Kings all together on the field this season.