With the Mega Auction being conducted just prior to the IPL 2022 season, there was a lot of chopping and changing around, in terms of team composition. More importantly, several franchises had a new leader in charge, as only up to four retentions were allowed per side. A captain certainly plays a huge role in the success of a franchise, and it was imperative for each team to have a proven leader in their ranks.
Rohit Sharma remains the most successful captain in IPL history, winning five IPL titles with Mumbai Indians. MS Dhoni stepped down as the skipper of Chennai Super Kings prior to the season, concluding with four IPL titles to his name. Kolkata Knight Riders acquired the services of Shreyas Iyer in the auction and designated him as their captain. Meanwhile, Gujarat Titans, one of the two new franchises, took a gamble by handing the captaincy reigns to Hardik Pandya.
In this article, we will rate the performance of each IPL captain, up till Match 42, Punjab Kings vs Lucknow Super Kings.
10. Rohit Sharma- Mumbai Indians (4/10)
This is certainly turning out to be a season to forget for Mumbai Indians. Rohit Sharma and Co. have lost all eight of their matches, and are the only side without points on the board. They are mathematically out of the playoff race now, given that several of their star players have misfired this season. It is not often that we see Rohit Sharma ranked as the worst captain in IPL, considering he has claimed five titles, since taking over the reigns in 2013.
Rohit Sharma has failed to fire with the bat as well, scoring just 153 runs at an average of 19.13. The veteran batter has often conceded his wicket cheaply in the powerplay overs, which has cost his side dearly. Although, Mumbai Indians certainly do have a weak bowling attack, yet it seems that Rohit Sharma has failed to maximize the output from his bowlers. The Indian skipper has not effectively used Jasprit Bumrah with the new ball, as Mumbai Indians have failed to pick up early wickets in this competition.
9. Shreyas Iyer, Kolkata Knight Riders: 4.5/10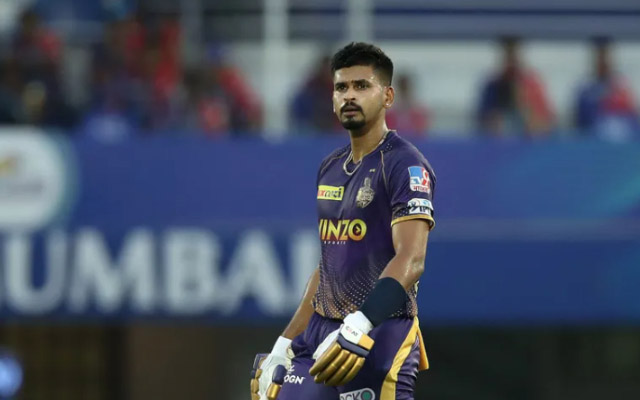 Shreyas Iyer was appointed as the captain of Kolkata Knight Riders, prior to the IPL 2022 season. The Indian batter led Delhi Capitals for a couple of seasons up till 2021, when Rishabh Pant took over. The Knight Riders started the season on a positive note, winning three of their four games. However, it has all gone downhill from there, as Shreyas Iyer and Co. have lost five successive games.
As the skipper, Shreyas Iyer has had a pretty decent outing with the bat, scoring 290 runs at an average of almost 35. However, he has made some questionable decisions on the field, which has played vital roles in deciding the fate of the matches. For instance, KKR had Delhi Capitals on the ropes after picking up three quick wickets in a chase of 147 runs. Instead of continuing with Sunil Narine, Shreyas Iyer decided to hand the ball to Harshit Rana, who was in fact making his IPL debut. As a result, the Delhi Capitals batters were able to capitalize on his inexperience and eventually won the game by four wickets.
8. Ravindra Jadeja- Chennai Super Kings (5/10)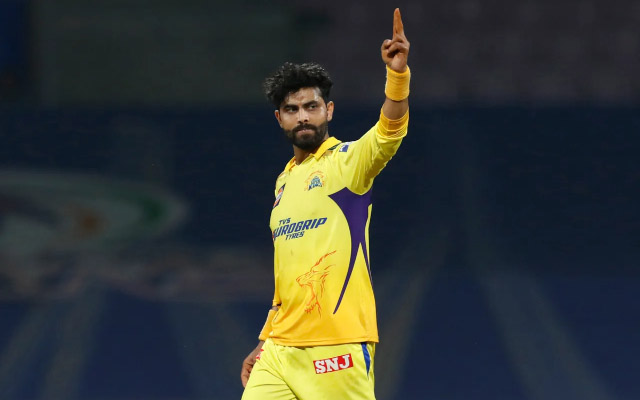 Ravindra Jadeja was handed the captaincy of Chennai Super Kings after MS Dhoni decided to pass the baton just prior to the commencement of IPL 2022. It was surely going to be a tricky task for the Indian all-rounder, who had no prior experience in leading an IPL franchise. So far, things have not looked good for the defending champions, as they are placed ninth on the points table, with just two wins from their eight games.
Ravindra Jadeja's performance has not been inspiring, as he has managed to score just 112 runs at an average of 22.40. Moreover, he has picked up only five wickets at an average of 42.60, and an economy rate of over 8.00. The veteran all-rounder has failed to assert his authority in high-pressure games, as MS Dhoni is often seen giving out the commands on the field. Perhaps, the pressure of captaincy duties is also affecting Ravindra Jadeja's own performance out in the middle.
7. Rishabh Pant, Delhi Capitals: 5.5/10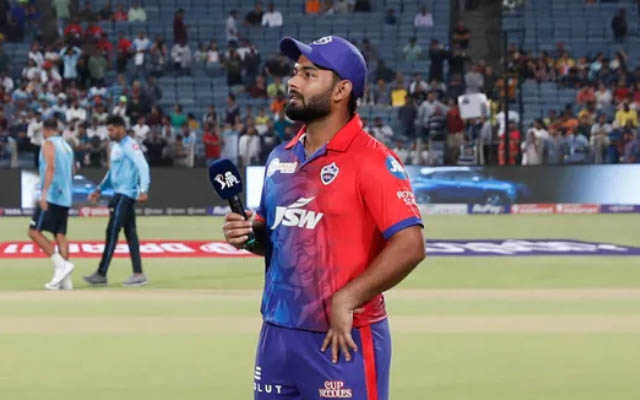 Rishabh Pant was appointed the skipper of Delhi Capitals last season after Shreyas Iyer was ruled out of the first half of the season due to an injury. The Indian wicket-keeper batter impressed in his first year as captain and has continued with his leadership duties in 2022. Delhi Capitals have gotten off to a mixed start this season, winning five of their nine games so far.
Although, Rishabh Pant has done a pretty decent job leading his side. One particular instance against Rajasthan Royals has brought down his rating to 5.5. The youngster lost his composure when the umpire refused to give in to what looked like a no-ball against Rovman Powell. The West Indian had already smashed three sixes in the final over, and a no-ball at that time could have completely changed the situation.
Pant was annoyed that the decision was not referred to the third umpire, and pointed to the batters to walk out of the field. It took some convincing from the former Australian all-rounder, Shane Watson to calm down the skipper, before the match could resume again. Rishabh Pant is still in his early days as a captain, and he must use these experiences as part of the learning curve.
6. Faf du Plessis, Royal Challengers Bangalore: 6.5/10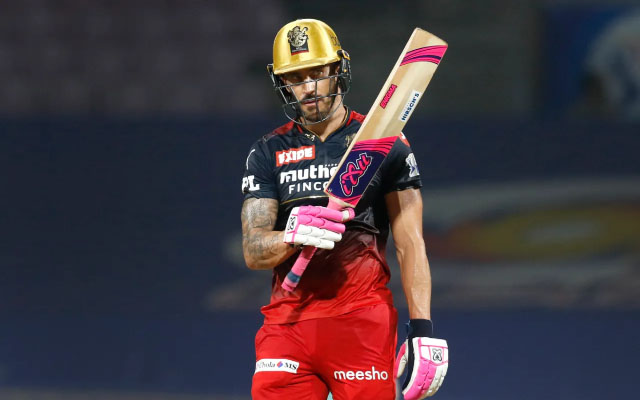 Faf du Plessis took over the captaincy reigns at Royal Challengers Bangalore this season. The South African batter is one of the most reputed captains around the world, and the franchise had found the perfect replacement for Virat Kohli, who stepped down from the leadership duties. Royal Challengers Bangalore have gotten off to a decent start this season, and they are still very much in the hunt for a playoff spot. Faf du Plessis gets a 6.5/10 for his performance as a captain so far. With the bat, the Protea batter has done a good job but is nowhere close to what he achieved in the previous edition. In nine innings, he has scored 278 runs at an average of 30.89, becoming RCB's top run-getter so far.
However, there were a few games where one can say that Faf du Plessis could have done a better job as a captain. For instance, against Punjab Kings in their first game, Bangalore let the game slip away from their hands, despite putting up a mammoth total of 205 runs. Again, they were in a commanding position against the Chennai Super Kings, picking up two key wickets in the first six overs. However, a 165-run stand from Shivam Dube and Robin Uthappa completely changed the outcome of the game.
5. Mayank Agarwal, Punjab Kings- 7/10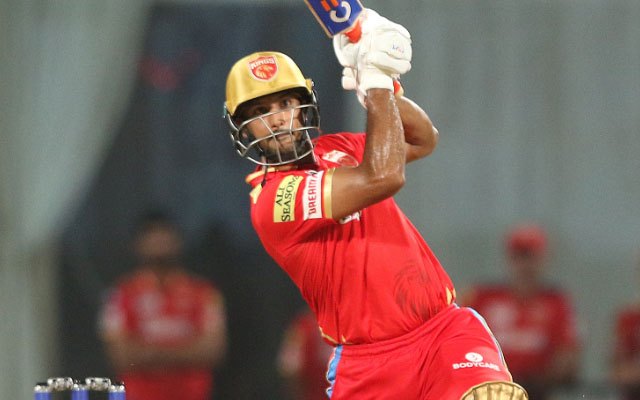 In his first full season leading the Punjab Kings, Mayank Agarwal gets a 7/10 rating. The franchise has not had the best of starts to their IPL campaign, winning just four of their nine games so far. However, a couple of consecutive wins could get them back into the reckoning for a playoff spot. Currently, they are placed seventh, with 8 points from nine games.
Irrespective of the results, Mayank Agarwal has done a stellar job in leading Punjab Kings. In fact, three of Punjab Kings' wins have come from defending totals, which shows Mayank's caliber as a leader. Against Mumbai Indians, he made some crucial decisions that turned the game back in Punjab Kings' favor, as they eventually won by 12 runs. Mayank Agarwal was handed the player of the match award for his quickfire fifty and the way he marshalled his troops on the field.
4. KL Rahul, Lucknow Super Giants- 7.5/10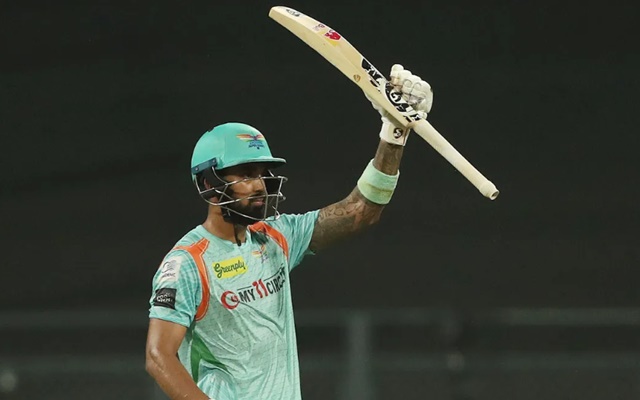 Lucknow Super Giants are looking well poised to make it to the playoffs, after registering six wins from nine games. A couple of wins could ensure them a place in the top two, which gives them two chances of making it to the finals. KL Rahul has done a fine job as the skipper of the new franchise. Not only has he performed with the bat, but he has also made some smart decisions on the field.
KL Rahul has led from the front, scoring 374 runs in nine innings at an average of 53.43, which includes twin centuries against Mumbai Indians. His role as a captain was evidenced by Lucknow Super Giants' 20-run victory over Punjab Kings just a couple of days ago. Posting a modest total of 153 runs on the board, it was going to take some effort from the LSG side to defend the score. However, Rahul rotated his bowlers pretty nicely, and in the end, it proved to be a comfortable victory.
3. Sanju Samson- 8/10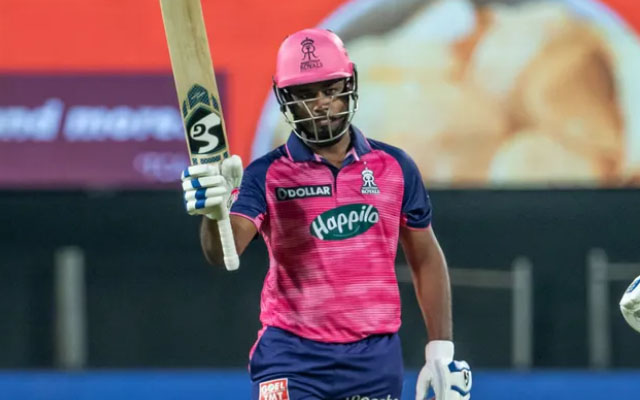 Rajasthan Royals is back among the mix in the top half of the points table, after a blistering start to the season. Jos Buttler has been batting in a league of his own, scoring three centuries in just eight games, and having more than a 100-run lead in the Orange Cap race. Sanju Samson, skipper of the Royals, deserves much credit here, given how proactive he has been on the field.
Sanju Samson gets a strong 8/10 rating as the captain so far, given that he has also played a few match-winning cameos here and there. Moreover, he has utilized the four overs of Yuzvendra Chahal with maximum effect and has been impressive with the way he sets out the field. All six of Rajasthan's wins have come while defending totals, which speaks volumes about Sanju Samson's leadership. There have been several instances where Rajasthan have pulled back games, despite the opposition seeming to run away with the proceedings.
2. Kane Williamson- Sunrisers Hyderabad, 8.5/10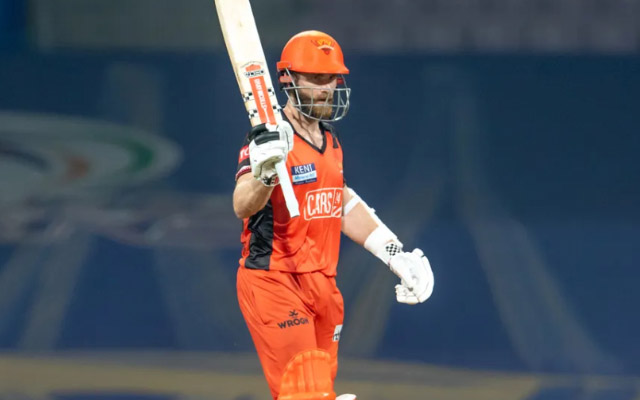 Things were not looking too promising for Sunrisers Hyderabad after they lost their opening two games. However, Kane Williamson and Co. have completely turned around their fortunes, as they went on a five-game winning streak, which came to an end against table-toppers Gujarat Titans. The Kiwi skipper is one of the most experienced leaders in the current scenario, having led his national side in three ICC Finals.
Kane Williamson earns himself an 8.5/10 in terms of his leadership so far. Hyderabad have an Indian bowling core, and Kane Williamson has used the likes of T Natarajan, Umran Malik, and Bhuvneshwar Kumar in perfect phases of the game. However, the Kiwi batter will certainly want to improve on his own performances with the bat, going forward into the season.
1. Hardik Pandya- Gujarat Titans, 9/10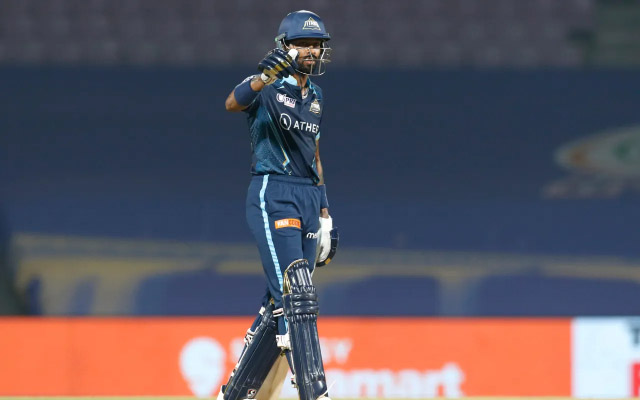 Perhaps, Gujarat Titans took one of the biggest gambles in terms of deciding their skipper. The new franchise handed this duty to Indian all-rounder, Hardik Pandya, who had no prior experience of leading an IPL franchise. However, this gamble has certainly reaped huge rewards for the Titans, as they are comfortably placed at the top of the table.
Although, Gujarat Titans have won most of their games in close encounters, yet they have exceeded the expectations of most fans and experts alike. Hardik Pandya earns a 9/10, given how well he has led his side from the front. In seven innings so far, he has amassed 305 runs at an average of 61 and is placed fourth on the list of top run-getters. He suffered a minor groin issue a couple of weeks ago, which has kept him from bowling. However, he has been taking responsibility with the bat, walking in as early as at the number three position.