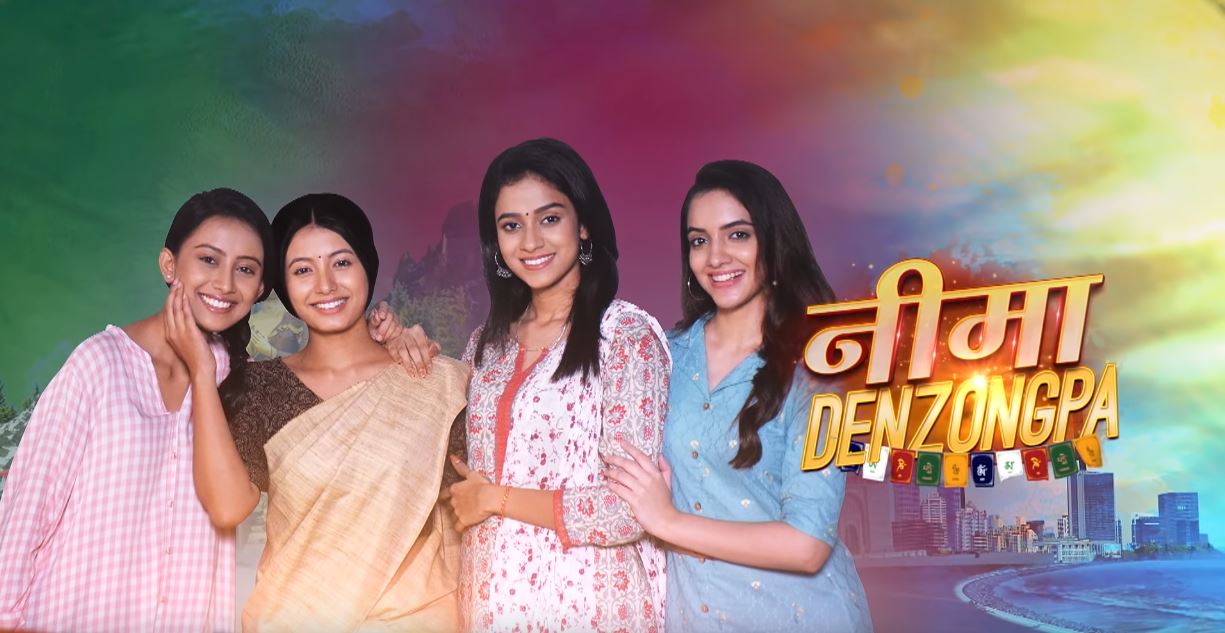 Nima Denzongpa 12th April 2022 Written Episode, Written Update on TellyUpdates.com
Scene 1
Inspector comes to Virat's house with the footage. Dadi says this maid has made my house a police station. Sia and Maniya are there too. Inspector says truth will be out. Priyal is scared. He plays the footage Virat stands in shock. He says how is this possible? In the video it's Virat who's driving the car. Sia says now it's clear. Nima says no it's not true. Virat wasn't wearing these clothes. It's wrong. Please Maniya. He says so you think we are conspiring this? Nima says no. Sia says don't try to save that criminal. Dadi says don't say all this in my house. Sia says I am reminding my mom who her real family is. Nima says Maniya please trust me. Virat was with me that day. Virat says I was home all day. I would never leave anyone to die if I hit them. I wasn't wearing these clothes. Sia says then explain how did this video come?
Mona recalls she hired a guy to hack the video and replace it with Virat's older video. She got the video video replaced by the watchman. Priyal said but how can we send Virat to jail? Mona said think long. Nima will leave Virat. We will get him out. Do you wanna go to jail? Inspector says what do you want to do Maniya? Do you want to file the complaint. Nima says Maniya please.. Virat didn't do this accident. Virat says you decide Maniya. I wasn't there. Sia says let them prove in the court Maniya. It was him. Think about your child who.. Sunita says don't force her. Sia says I want her to get justice. What do you want? Sunita says I was justice. Maniya says I want to file a complaint against Virat. Nima is shocked. Nima says Maniya.. Inspector files the complain. Maniya leaves. Sia and Sunita leave too.
Nima says to inspector Virat was with me all day. He says Virat can prove in the court now. Dadi says my son didn't do anything. They take Virat. Priyal says what if they find out the truth in the investigation? Mona says stay quiet. Mona says mummy ji now Virat will go to jail because of this woman. Dadi says enough of your drama. Get out of my house. She throws her out.
Scene 2
Maniya cries. Paras holds her hand and says don't cry. Maniya says what did we do to anyone? I can't believe VIrat ji killed my child and I will never be a mom. He says but aai trusts him. Maniya says what if he's done this? How can we let him go? He says I am very confused. Dadi says get out of here. Nima says I am trying to save Virat. Mona says get out. Nima says but Krish? Priyal says where were you when he was alone? Mona says he doesn't need a woman like you. Virat is in jail because of you. Dadi says don't talk to this curse. He ruins everything. Get out now. Mona says let her go Krish. Virat is in jail because of her. Nima says Krish it's not like that. Mona says Krish go to your room. Mona says get out. Nima says Krish would be alone. Mona says we're here. Alok says this isn't right. dadi says shut up. she shoves Nima out and locks the door. Mona and Priyal smile.
Nima walks on road recalling everything. Maniya says what will we tell everyone at home? It's too complicated. Everything was going so good. We can't tell everyone. Paras says we can't tell them anything right now. Just take care of your health. Let's go home. Nima comes in front of their car. Paras and Nima stop.
Varun says how is that possible? Sia says are you all blinded by that Virat? Sunita says why would Niam do that. Sia says she loves the luxury there. Woudl she leave that new house and come to this small home? Nima comes in and says what new home? Wherever I go, I am an outside even in my home. I thought I can come here as this will always be my home but I was wrong. Sunita asks what happened? She asys I was kicked out. That's what happens to women. They're kicked out without any reason. I am not upset about that house but it was never my home. I thought this was my home. I can't stay here.
Episode ends
Update Credit to: Atiba
The post Nima Denzongpa 12th April 2022 Written Episode Update: Virat gets arrested appeared first on Telly Updates.