Anika: phail gaya raita!
Anika said, walking into their bedroom with both her hands on her head, worried.
Shivaay: kya hua Anika?
(What happened?)
Anika: Kya hua!?


Anika asked mocking him. Shivaay frowned in confusion as to why his wife was so worried all of a sudden.
Anika: Aapko nahi pata kya hua? Om aur Gauri ki shaadi hone wali hain Shivaay!!!
(You don't know what happened? Om- Gauri's marriage is about to happen!)
She screamed into his ears.
Shivaay: so?

Anika looked at him in disbelief, her husband showed no interest in the marriage news of his own brother and sister in law's, who was very much like his own sister. How could be be so cool about it?!
Shivaay: they announced it yesterday, Anika! And the marriage is after two weeks.
Shivaay said in a matter of fact tone, shrugging.
Anika: so many preparations have to be done Shivaay! So much work is left and you're sitting here with phone all day! You should've married that phone only.

She said and walked away in irritation. Shivaay smiled at the retreating figure of his drama queen.
It had been 2 days since the youngsters along with the dilwale and dulhaniya had returned to the Oberoi mansion. Gauri and Omkara had bid farewell to Gopal and his family, and both Gopal and Gauri were in tears by the time she left.
Everyone in Oberoi house was happy to know about Gauri's return and their remarriage, afterall, they too wanted to see the marriage. The preparations were in full swing starting today and the day after tomorrow was supposed to be the start of functions. Today was day of deciding teams and of imposing rules on the couple to be.
Shivaay smirked thinking about how Omkara would have to come up with different ways to hide from dadi and meet Gauri, just like Shivaay did for his wedding. Now it was his turn to tease.
In the hall
Omkara had decided to surprise his wife to be by bringing her mother here. Gauri was more than happy to see her mom. Everyone in the oberoi mansion treated her mom with respect and Gauri couldn't help but feel extremely happy.
Once her mother's welcoming was done, Omkara went up to her mom.
Om: so how do you feel now ma?
Gauri's mom: I'm more than fine damadji! I'm so happy to see Gauri after so many months.
Om: ma, I want to ask you something. I know the way our marriage took place wasn't right. But still Gauri had always stuck by my side as my companion. And now that we have the chance to do it all over again, I would like to ask you. I want to do it in the proper way it should be done.
Gauri's mom and Gauri looked on curiously at Omkara.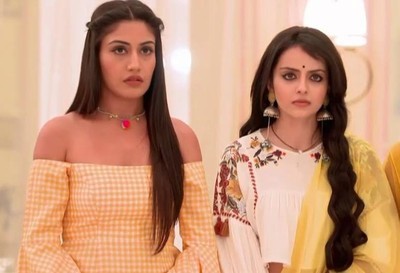 Gauri's mom: what do you want damadji?
Om: ma, can I ask for your daughter, Gauri's hand in marriage?
Gauri felt overwhelmed by seeing how her husband respected her mother. Her mom had no idea about the misunderstandings that had happened between them so as per Gauri's insistance, Omkara was not to mention any thing about it either. The only thing she told her mom was that they were to be wedded with proper rituals.
Gauri's mom was more than happy to place her daughter's hand on Omkara's hand. She was so happy to see the love Omkara had for Gauri. And the consideration her son in law had for her.
Later
Gauri came to Omkara's room and saw him working on an art.
Gauri: Omkara ji, can I talk to you?
Om: Gauri, you dont have to ask. What is it?
He then notices the tears In her eyes and quickly walks towards her. Gauri immediately runs towards him and hugs him tight making him shocked and worried.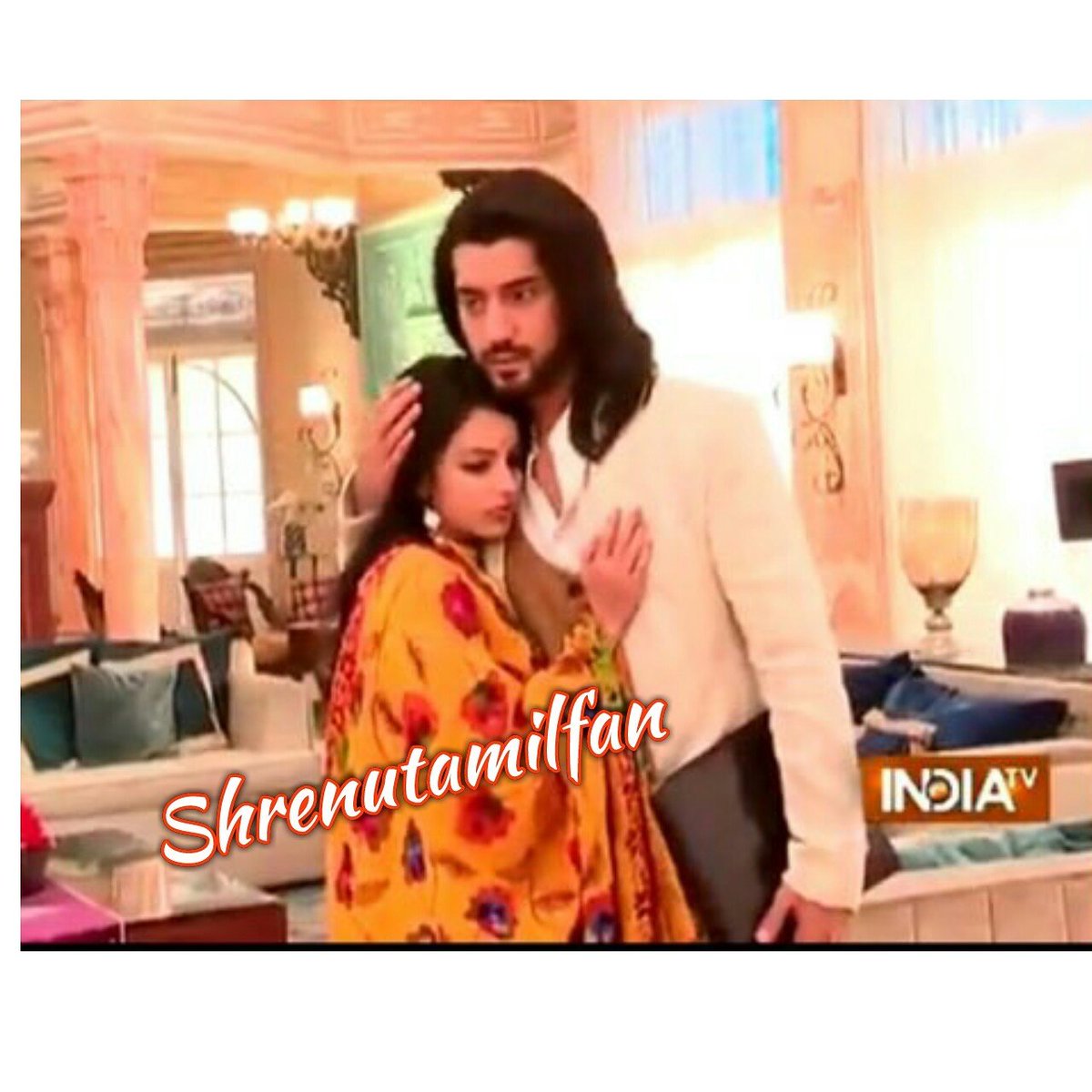 Om: Gauri, what happened? Did someone say something to you? Did-
Gauri: thank you Omkara ji.
Om confused: thank you? Why? What did I do?
Gauri: thank you so much for what you did today. You have no idea how much it means to me and my mother.
Gauri breaks the hug and looks into Omkara's eyes.
Omkara cups her face: Gauri, it was my duty. And your mother is my mother too. You shouldn't thank me for-
Gauri: I'm not just talking about that. You asked her for my hand. You gave her her right. It means a lot Omkara ji. I'm really happy. Than-
Om: you don't have to keep thanking me Gauri. It was her right, your right. And if you're being so insistent on thanking me then you should to do it in some other way.
Omkara says with a mischief while Gauri stands confused.
Gauri: Other way?
Omkara holds her by the waist and looks intensly into her eyes. Then, moving closer he whispers.
Om: with a kiss.
He moves back to see a red Gauri looking wide eyed. He winks at her and she blushes even more.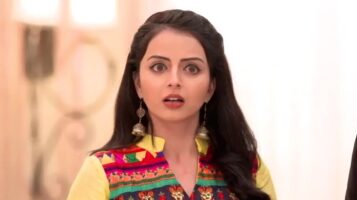 Om: won't you?
Gauri tried to move away shyly but he locks her.
Gauri: Omkara ji…leave me…
She says looking away shyly.
Om teasing: we're getting married Gauri, just one kiss on the cheek is all I'm asking. Ok I'll close my eyes and you kiss me.
Gauri hits on his chest lightly: you are becoming very naughty these days.
Om: ouch.
Leaning up, she quickly placed a kiss on his cheek and runs away from a dumbstruck Omkara. He couldn't believe just a peck on the cheek could make him feel this much, his heart raced in his chest as he looked at her retreating figure.
Oh the things she does to me… he thought keeping his hand on the cheek she kissed. He felt like he was a teenager again.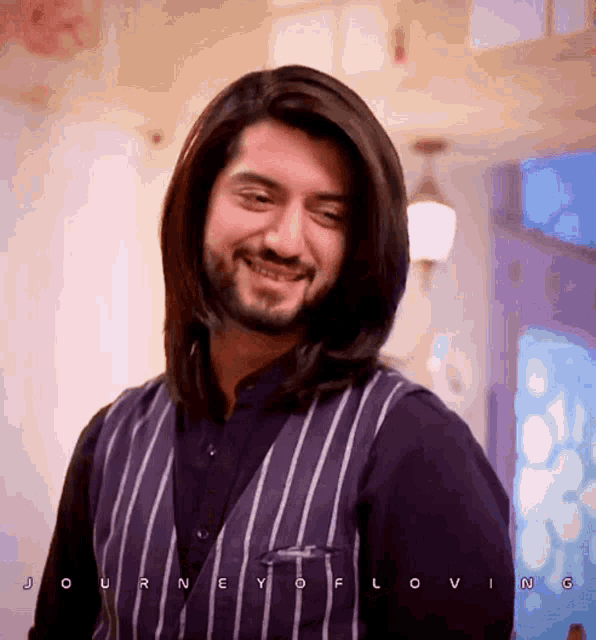 In the evening
Anika: now it's time to decide who's on whose team. Everyone select whether you'll be on the groom's side or the bride's side.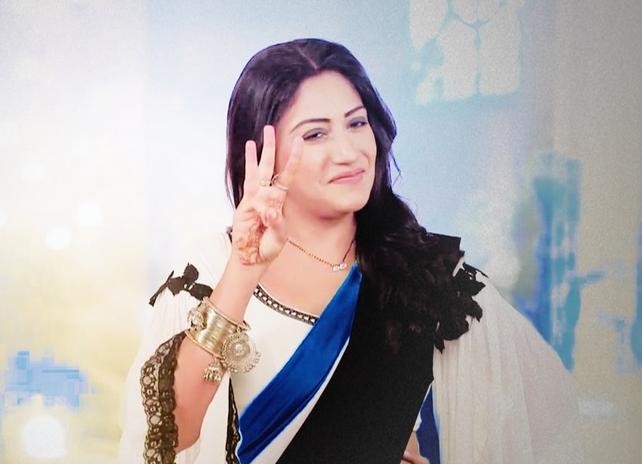 It didn't require any discussion but the teams had already been formed.
Shivaay: I'll be in my sister's team


He said walking towards Gauri and placing a hand on her shoulder.
Anika: and I'll be in my brother's team.
Anika said walking towards Omkara with a huge grin.
Rudra looked between his brother and his bhabhi, he had already decided and was going to stay on that decision.
Rudra: team chulbul bhabhi.
Rudra announced and stood next to Gauri.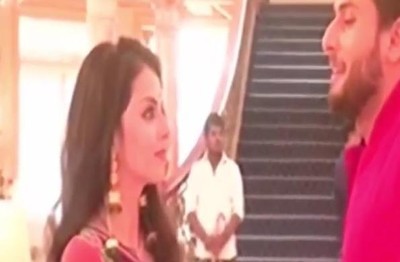 Gauri was so happy to see the love and support she got from her brother in laws. She had always wished for a brother and now she got not one but two brothers through Omkara.
Bhavya straight up walked towards Omkara
Bhavya: I'm on the groom's side
She announced.
Anika: so it's decided who's on whose team.
And then Dadi came and divided the house into two, separating the bride and the groom till the wedding.
Omkara had complained but knew it was all in vain, cause even the great wall of Shivaay Singh Oberoi had to go through this.
At night
Gauri had gone to the kitchen to take water for her when she felt two huge hands hugging her from behind. She quickly realised that it was Omkara, had she not, then the whole mansion would have come here by now.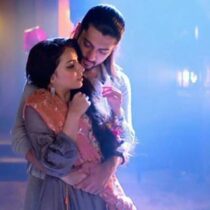 Gauri: I would've screamed now Omkara ji, you scared me. What are you doing here now?
Om: I'm here to be with you, my soon to be wife.
Omkara says naughtily.
Gauri: Someone will see Omkara ji…leave me…besides didn't you hear dadi's rule? You're breaking it.
Gauri blushed.
Om: there's no one to watch us now. Dadi is sleeping. And I forgot to return you something.
Gauri: what?
Gauri frowns in confusion while Omkara makes her face him and lifts up her chin with his fingers. He points to his cheek and Gauri blushes. They both have an eyelock. Om leans in to kiss her cheek. But..
Rudra: ahhhh I didn't see anything.
Rudra says quickly turning around, making both Omkara and Gauri shocked.

When did he come? And where did he come from? Om thought.
Rudra: hayeee kya din dekhna pad raha hain….Kitchen mein dher raat ko bhi romance?
(What all days so I have to see? Romance in kitchen too? And that too at late night?
Rudra says dramatically. Gauri gets embarrassed and immediately leaves. Meanwhile, Omkara glares at him for being the villain in his romance.
The next day
Omkara tried to get to Gauri as much as possible, but most of his efforts just went in vain, cause someone would come and then he'd have to hide. Finally, leaving all the eagle eyes behind, he reaches his love.
Gauri gets shocked to see Omkara in the house temple area and looks on curiously at him.
Gauri: you… here?
Omkara: ya me…here… Why? Is there a problem?
Gauri: no..I asked because you usually don't come here..Why are you here? Are you going to do pooja?
Om: Aww my naive chiraiya..
Omkara says pinching both her cheeks slightly while she looks on curiously.

Om naughtily keeps both his hands around Gauri's neck: yes I'm here to do pooja…Your pooja..

Gauri widens her eyes in shock.
Gauri: what are you saying and what are you doing Omkara ji?! Someone will come now…
Om: no one will come. Everyone is busy preparing for the function…it's just you and me…
Om looks into her eyes intensly, they share an eyelock.
Gauri: Omkara ji….maaji..
Gauri tries to loosen his grip but he holds on to her.
Om: Gauri, this trick won't work on me..I won't leave you..I got you after so much trouble. I can't wait for two weeks to spend some time with you. That's not fair.
Gauri: I'm not lying…maaji is really here..
Om: Gauri, i-
Jhanvi clears her throat in the back and Omkara flinches. He looks at Gauri wide eyed while she looks down.
Jhanvi smiling: so this is going on here, huh…?

Om: er …um…
He suddenly leaves the room leaving a red Gauri.
Jhanvi looks on at Gauri, while the latter tries to smile nervously.
Gauri: maaji…woh…Haan bhaujai!!! I'm coming!!
Saying this she too leaves. Both Jhanvi and Gauri knew we'll that none had called her.
Jhanvi shakes her head smiling. She was feeling really happy for her son and her daughter in law. Finally everything was going right in their life.
*****
After Om-Gauri's roka, Gauri's mom had informed them of a family ritual that had to be done in Barielly. The ritual was that the groom had to carry the bride in his arms and climb the temple stairs and then they had to do a couple pooja.
So, the youngsters and the elders soon found themselves infront of the temple in Barielly.
Omkara was more than happy about this rasam. Shivaay too joined in.
Shivaay looking at Anika: Even I want to do this ritual with Anika.
Anika: Shivaay you..
Gauri's mom: Haan haan you can also do it beta.
The elders climbed up first leaving the youngsters behind.
Then, Shivaay carried Anika in his arms and climbed behind which our Omkara and Gauri climbed.


Om: so Gauri, now you can't shy away from me.
Gauri: Omkaraji..Aap bhi nah…hum mandir mein hain.
(Omkara ji, you're impossible. We're in a temple!)


Om: jo bhi hain, tum meri baahon mein ho. Ab Dadi bhi kuch nahi keh sakte.
(Whatever it is, you're in my arms.  Now even Dadi can't say anything.)
Gauri rolls her eyes and lightly hits his chest.
Om: Gauri, I promise that I'll never leave you. I'll always be by your side both, in good and bad times. You'll always find me with you.
Gauri: even I'll never leave you. I'll always be with you in your sadness and your happiness.
They both smile.
Baadlon Mein
Ghul Na Jaayein
Hain Jo Lamhein Thehre Thehre
Do Dilon Mein Jazb Karle
Saare Jazbe Gehre Gehre
Kal Kya Pata Mile na Miley
Nazdeekiyaan
O Saathiya
Kal Kya Pata Mile na Miley
Nazdeekiyaan
O Saathiya
Saathiya Saathiya
Saathiya Saathiya
Saathiya Saathiya
Saathiya Saathiya
Rudra and Bhavya were still below the stairs, watching the couples climb.
Bhavya starts walking but her leg trips and it sprains. Rudra gets worried.
Bhavya: oh no..Now how will i climb the temple…I wanted to see the pooja too..
Rudra: don't worry. You wait here I'll come now.
Rudra makes Bhavya sit nearby and goes to the car, takes the sprain spray from the first aid and sprays it on Bhavya's feet. He then carries her in his arms while she looks at him shocked.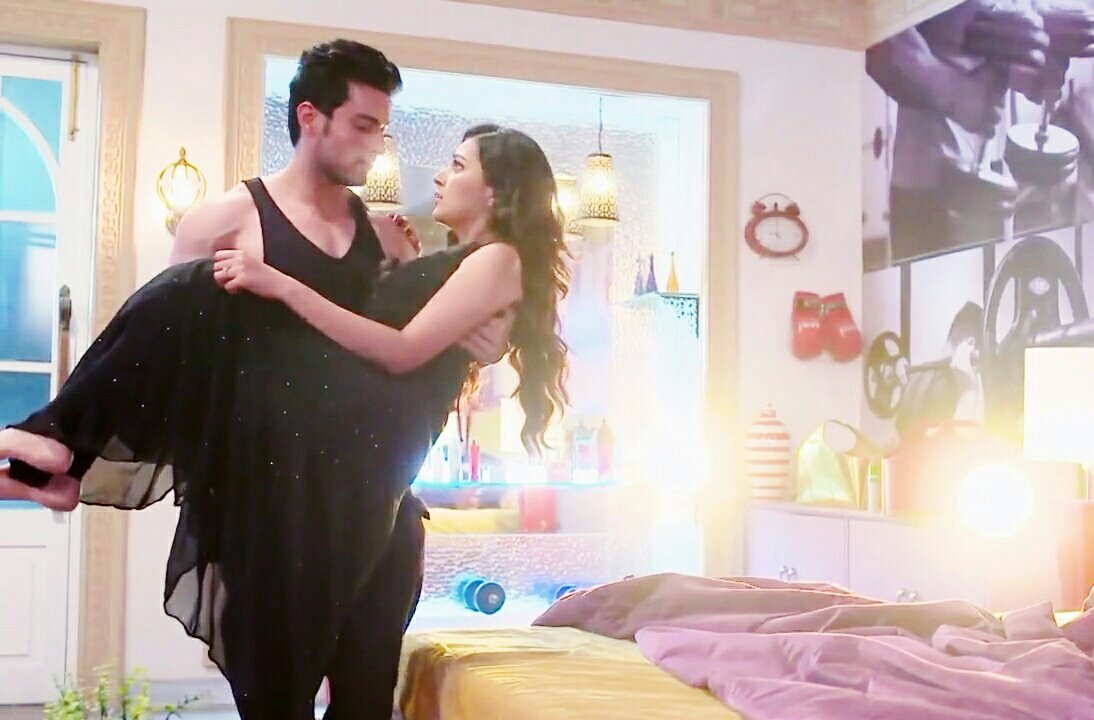 Bhavya: what are you doing?
Rudra: this way, you will be able to see the ritual without having to hurt your leg.
Bhavya: but-
Before she could protest Rudra starts climbing and Bhavya gets lost in him. They have an eyelock.
Mehendi function
Finally the mehendi function had arrived. Gauri wore a light green coloured lehenga and Omkara wore a light green coloured sherwani.

imagine their outfits like this.
Gauri turned to look into the mirror once Anika and Bhavya had left the room.
She turned around hearing the knock in the door and found none other than the great wall of Shivaay Singh Oberoi standing there.
Gauri: bade bhaiya? You? Did you have some work?
Gauri stands up from her chair and faces him.
Shivaay: why? Can I come to my sister only if I have some work?
Gauri: I didn't mean it like that..
Shivaay: you look really pretty, Gauri. Om is going to have a hard time keeping his eyes off you.
Shivaay says with a giggle and Gauri blushes.
Gauri: bade bhaiyaa…Aap bhi nah…
Shivaay sits on the bed: sit here Gauri.
Gauri sits next to him and looks at him curiously.
Shivaay: Gauri.. I know you and Om have had lots of misunderstandings in your life. And despite saying that you're my sister…as a brother I've failed you many times..I've never really been able to do something for you..even when I tried to fix things…I ended up making it worse..I'm really sorry about it.
Gauri shakes her head in negative: what are you saying bade bhaiya? You've always supported me whenever I asked for to help. And whatever happened was in past..now everything is great between me and Omkara ji then why are you worrying? And don't be sorry..please..
Gauri was emotional now.

Shivaay keeps his hand on her shoulder: Gauri, I'll always fullfill my duty as a brother to you, forever. I'll never fail ypu again. And if someone hurts my sister, they will have to face Shivaay Singh oberoi's wrath. Even if that person is my brother.
Gauri smiles lightly listening to that.
Shivaay: you're happy right Gauri?
Gauri nods her head and hugs him. Shivaay too hugs her back.


Gauri: I'm more than happy. I have all of you with me, I feel like the happiest person on earth.
Shivaay: thank you Gauri…for whatever you did for Om…for returning us the old Om back..Thank you so much.
Before Gauri could say anything Rudra enters the room.
Rudra: you guys are talking without me? Hawww.
Rudra says acting offended.
Gauri: Areey Rudy bhaiya we were waiting for you only.
Rudra: bhabhi, you are awesome.
Gauri looks at him confused.
Rudra dramatically: how do you tolerate Om? He's been eating my head all day.
Shivaay looks on while Gauri becomes more confused.
Gauri: why?
Rudra: why!? Don't even ask me why…he's been trying to come up with different ways to bribe me. Can you belive the great 'sach ka boyfriend' is trying to corrupt a decent man like me?
Gauri shocked: WHAT? WHY?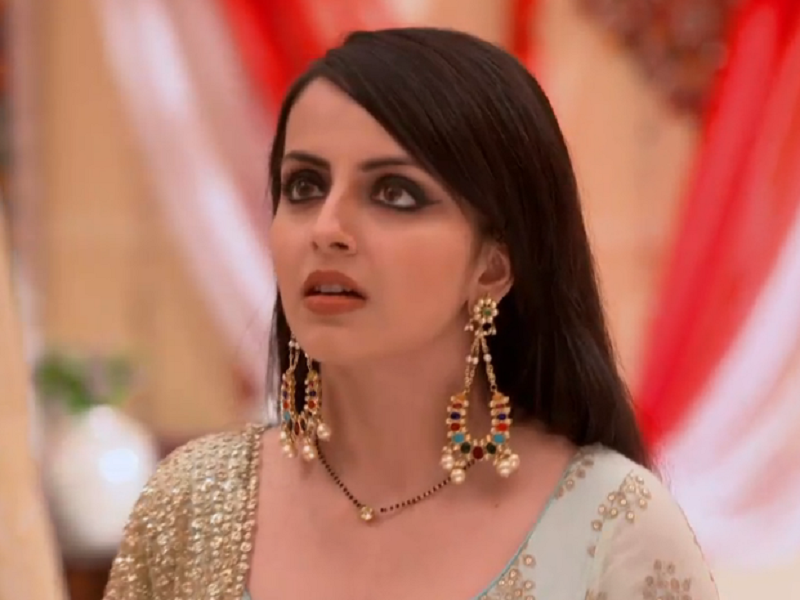 Rudra: to meet you. He either talks about things that are out of my reach or he tries to sneak out. You know, yesterday dadi scolded me and appointed me as O's cctv.
Shivaay: Rudra, watchman.
Shivaay corrects him.
Rudra eyes shivaay: bhaiya, the watchman uncle has to just sit in one place. I have to follow him like I'm his bodyguard!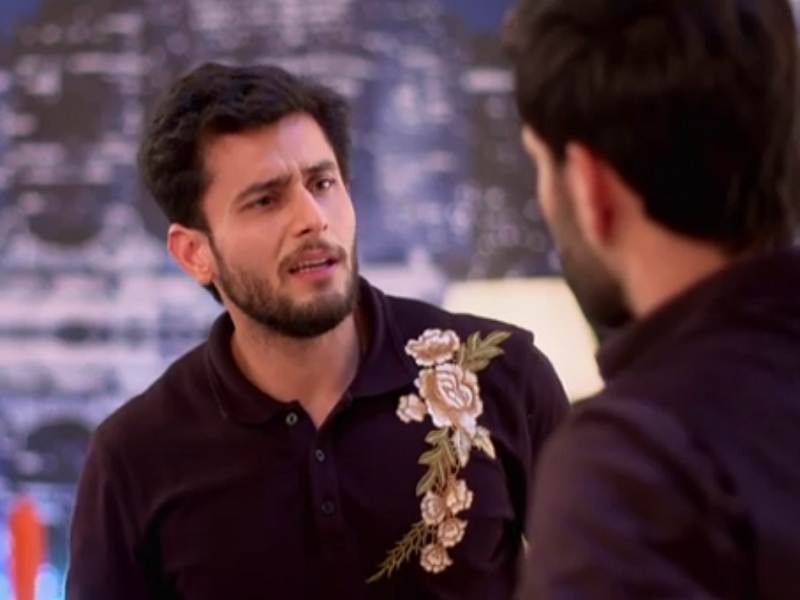 Shivaay shrugs.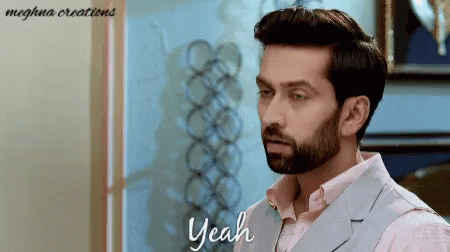 Gauri: is it because he snuck out?
Rudra nods and Gauri bursts into laughter.
Gauri frowning: he needs punishment. I always tell him that it's not right to disobey dadi. He always scares me by coming out of nowhere.
To this, all three of them share a great laugh.
Jhanvi knocks on the door and enters.
Jhanvi: shall we go Gauri? You-
Then she notices Shivaay and Rudra sitting there.
Jhanvi: tum dono mere bahu ko pareshan kar rahe ho kya?
(Are you both troubling my daughter in law?)
Shivaay laughing : hum to bas kuch bhai- behen ke pal guzar rahe the, badi ma.
(We were just spending some sibling time)
Jhanvi takes some kajal and puts it behind Gauri's ears.
Jhanvi: let bad sight stay away from you. You look really beautiful!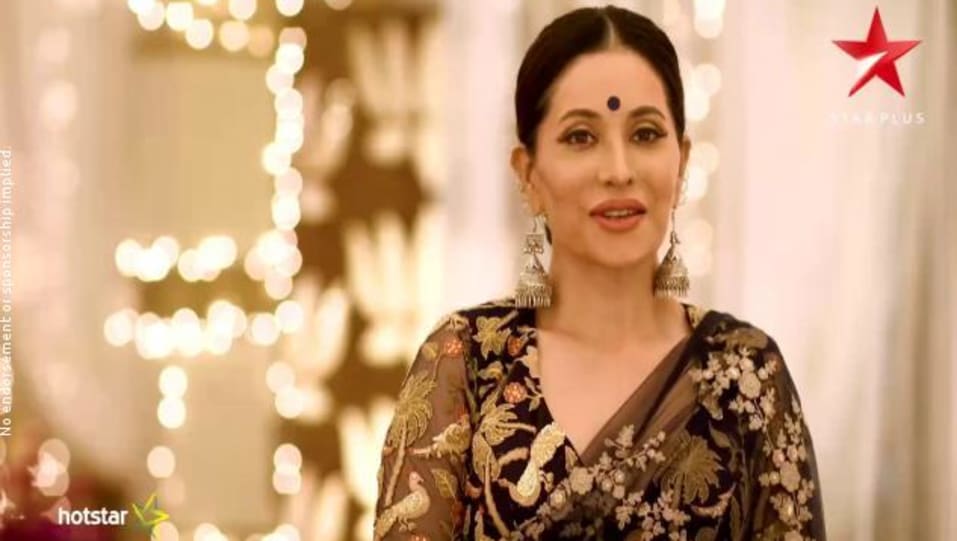 To be continued…
Sorry for taking a little longer than usual. I wasn't really pleased with this chapter so I waited till I made sure there was something pleasing.
So how was the episode guys? Tell me if you guys want me to add something in the upcoming shots cause I am a little out of ideas.
Thank you for reading!
The post The confession- Rikara (shot 9) appeared first on Telly Updates.