At Bhavya's home
Amith's Dad : Finally god has shown justice to us. I always trusted my son was not like that.
Bhavya ; Iam sorry uncle for doing all those stupidity.
Amith's dad : Bhavya leave it and now onwards it's your resposibility to look Amith. I can get a relief  now.
Amith : Dad, you are happy naa ?
Amith's dad hugged him
Tanuja : Bhavya yeh shagun kee kangan hein, Amith mujhe Maa kehake pukarte hein
Bhavya : Thank you Aunty.
Tanuja makes Bhavya to wear the Bangle.
Hitesh : So now it's fixed.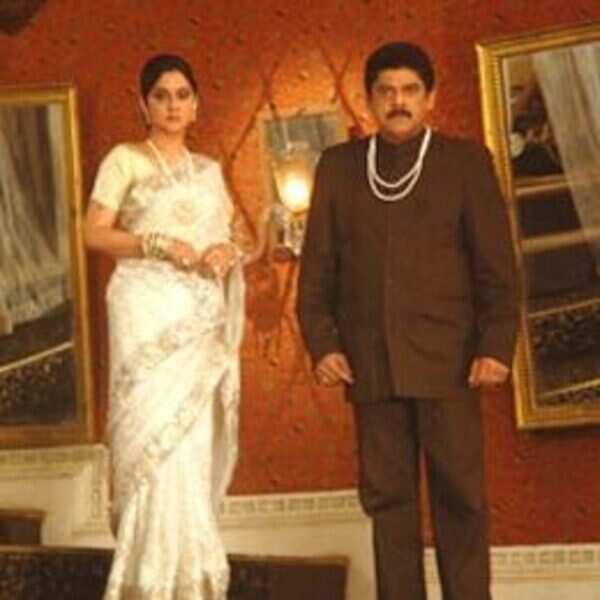 Amith's dad : Yeah we can fix it next week evening.
Amith : Next week, only that much time is remaining ?
Bhavya : Why Amith ? You don't want it soon ?
Amith : I surely wants , but I want double happiness. I mean Tanuja ji with our engagement Let Maanav and Archana also should get engaged.
Maanav : What ?
Archana : Amith, but
Bhavya : Archana, Our families, friends all will be happier to see this moment. Please
Maanav and Archana looks each other and smiles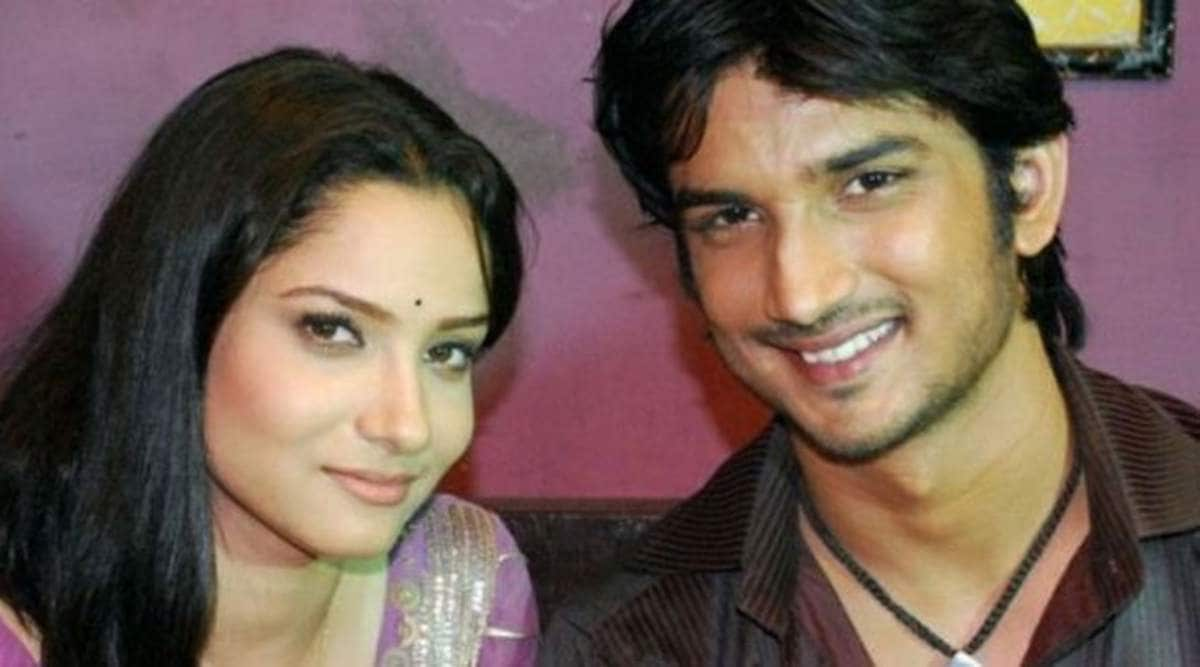 Amith and Bhavya also looks each other and smiles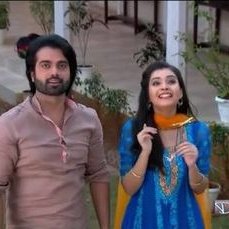 Amith's dad ; If you four people's romances are over shall we say something
Tanuja : So at next week, evening my daughter and my son both are getting engaged.
All makes a big round of applause after hearing the good news.
AT UDAY'S CLINIC
Sara arrives there .
Sara's view
I hope he won't scold me , God please save me
Uday sees Sara at the waiting area
Uday : Sara you came here ? College time is over naa ? You didn't went home ?
Sara :Mmh ,Actually I want to give you something. Please don't refuse it.
Uday : What ?
Sara : Please, Please, please. Uday
Uday : Okay
Sara : Please close your eyes for a minute.
Uday close his eyes, Sara extends a bouquet of red roses to him
Sara : Uday please open your eyes and see what I have bought for you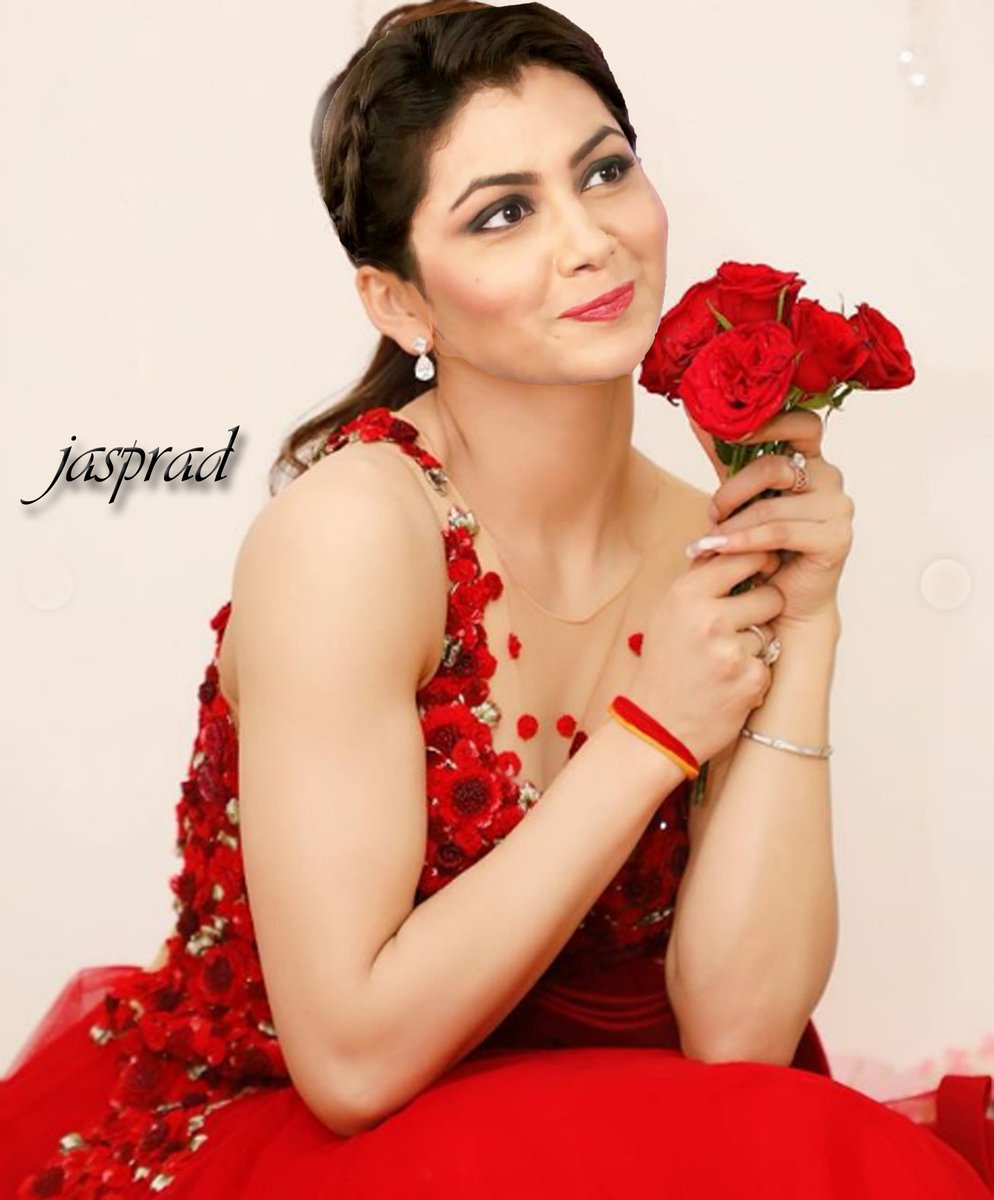 Uday : Sara what's this ?
Sara : I heard that red roses are given when we feels a person as very much special and Uday now a days you always comes at my dreams and I feels something new which I don't know how to put in words . I really started liking your smile, your care, your words and
Uday : Please, stop it right now.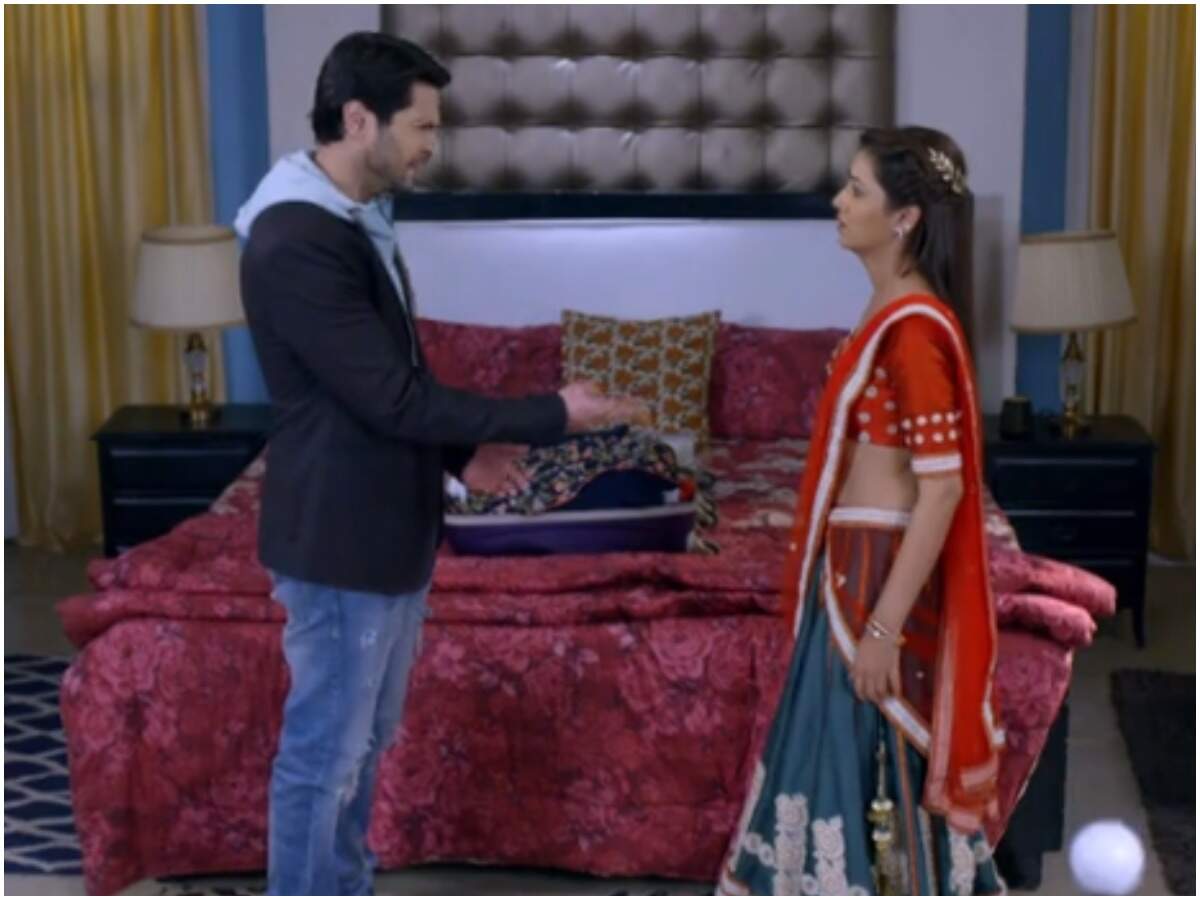 Sara ; Uday, what happened ?
Uday ; Sara this is not right. You are a 19 year old student and you know what's my age is ? It's 26
Sara : Uday you struggled a lot, I mean post your studies you fullfiled your parents wish , then you are taking care off your dadi, and you are working at your own clinic which is your parents dream and I know that you loved some one also , but she is already committed to some one.
Uday : Who told you all these ?
Sara : Avantika Ji told me everything and she finds that when I am with her bhai she feels something new on it. She believes that I can heal pains of her bhai.
Uday ; I can handle myself, Sara seems you are very much confused. I am unable to accept you now.
Sara : Just because I am not matured enough you are rejecting me ?
Uday : Not like that. Sara you are like a pretty doll, a sweet friend who is much special to me also. But what Avantika felt it's not the right thing. I will scold her literally for giving you lots of hopes .
Sara : Please don't do that. She is just worried for her brother. She wants to see a girl in her brother's life who can care him well , who can understand his pain and also support him very much.
Uday : Definitely you are not that girl Sara.
Sara : Uday!!!
Uday : You should not forget that you are the responsibility of your Ammi. You should focus in your studies and also should get a good job , then you have to look your Ammi. You should give her all happiness.
Sara : I am doing that.
Uday : Not so well. Sara, nothimg should distract you, this age if you get these kind of thoughts it can affect your concentration. Friendship is good and we maintain that bond.
Sara ; Uday, you reminded me again that you are a doctor and I am student. I should not cross my limits hey naa.
Uday ; I didn't tell to hurt you.
Sara ; Uday , just one thing I need to ask , I will do my studies, will find job, will look my Ammi and as you said I will become very much responsible and upto that much time will you wait for me ?
Uday : Time doesn't waits for any one.
Sara ; Then assure me that you will get married to a girl . But One thing Sara will never get married to any other person , If I gets married then it will be with you only, Uday.
Uday : Stop this non-sense Sara. I can't hold your hand at this time , try to understand. Just end these things here.
Sara : How could I stop myself from feeling for you Uday ? I couldn't stop myself from coming to you. You are pshycatrist naa, then tell me how should I burn feelings of my heart ?
Uday : Just leave Sara
Sara ; You didn't answered me Uday. Tell me Dr. Uday how should I burn my feelings ? You can't see anything at  my eyes ?
Uday holds her hand in anger
Uday : It's enough. Don't say anymore. It can never happen Sara. I have never looked you through that perspective. Please leave
Sara : Uday
Uday : Please you may go now and take these roses also, I don't need it.
Sara walks away with a devastated heart, Uday looks her face and feels upset .
Meanwhile Avanika reaches there and sees Sara
Avantika : Sara
Sara burst in tears and hugged her
Sara : I failed miserably, I can't show care towards him any more, I am sorry .
Avantika : Sara, what happened ?
Meanwhile Uday watches them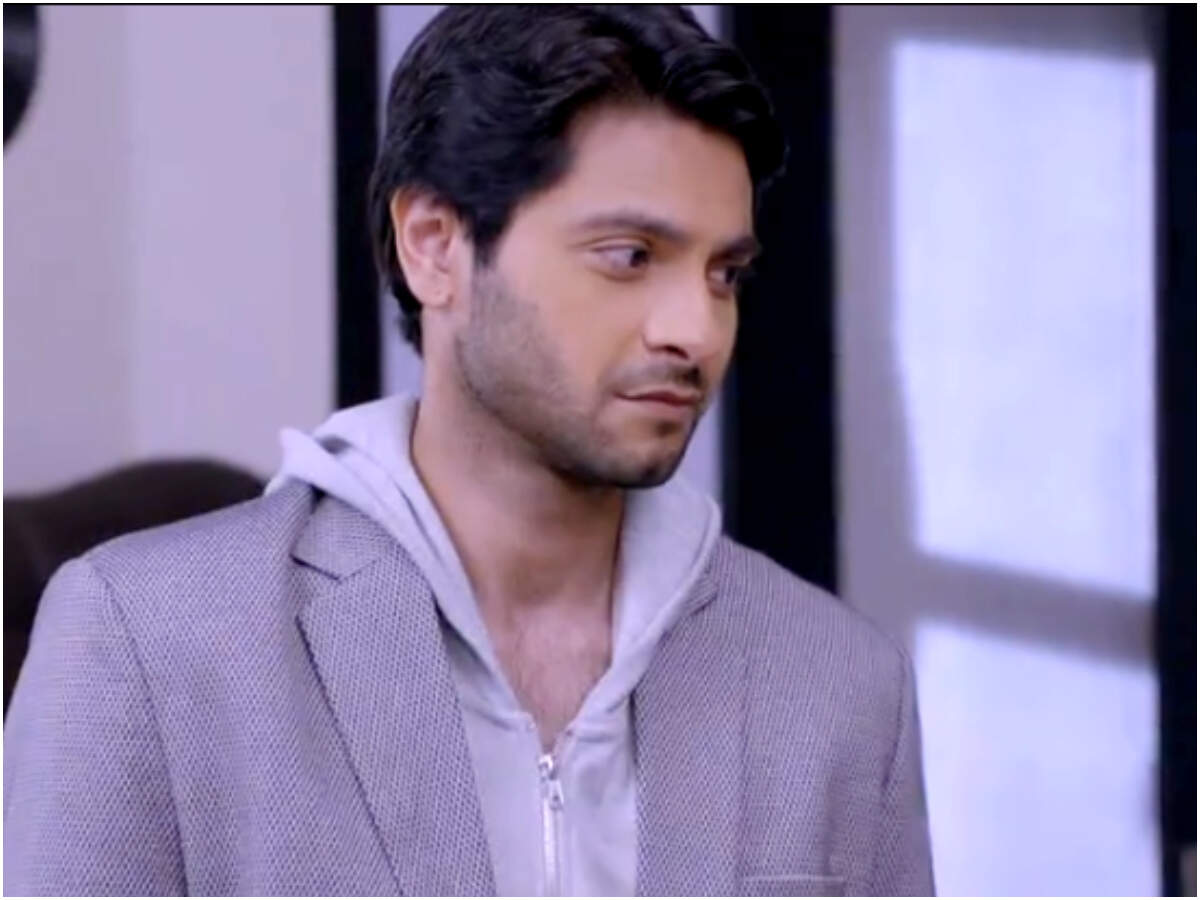 Uday : Avantika come here. Let her go
Avantika :But bhai
Sara : Go Avantika. Ammi will be waiting for me, Bye
As Sara left Avantika sees Uday taking roses from floor .
Avantika : Bhai
Uday ; Why you shared my pains with Sara ?
Avantika ; I witnessed care and concern in her eyes and I know she can definitely care you well.
Uday : Love comes once and the whom I loved has become some one's soulmate , we both knows the pain of separation.
Avantika : Does that mean always one should live with broken heart ? Be practical bhai
Uday : Really, then why you are not loving some one ?
Avantika keeps a silence on her lips and looked him

Uday : I know I hurt her ,but before building lots of dreams she should understand what's I am . I never considered her in that way
Avantika ; Then why are you holding the flowers ?
Uday : Why should I show my frustration to these flowers by throwing them ? It didn't made any mistake. But Sara choose a wrong man.
Avantika : But bhai
Uday : Please no more talks on it. Please
AT RANA GUEST HOUSE 
Swethlana : Suhani, beta ruko toh sahi
Suhani : Catch me if you can Mom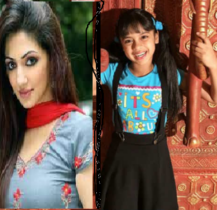 Meanwhile Ria and Pulkit comes there and looks them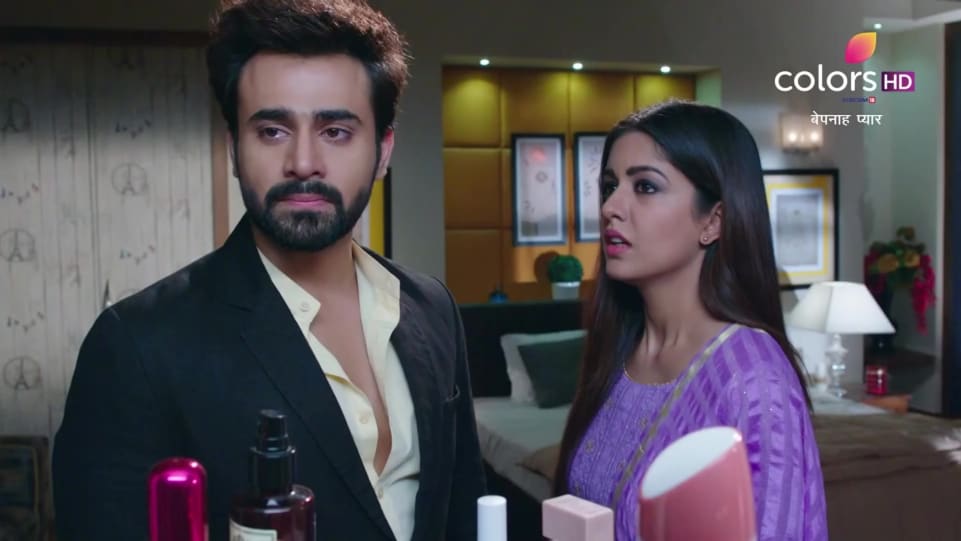 Ria ; They looks so adorable together . Hey naa Pulkit ?
Pulkit : Yeah, seeing their love who can tell Swethlana didn't give birth to Suhani ? She is a girl having a good heart ,that's why she stood as support for our Yash .
Ria : Hope now any troubles won't affect our family. I can't wait any more, I am desperately waiting for welcoming my devar and devrani .
Suhani and Swethlana were on running race, mean while Suhani runs fast and  in hurry she collides with Ria. Ria was about to fell, but Pulkit holds her . Swethlana smiles and uplifts Suhani. She takes Suhani inside the room. Meanwhile Pulkit and Ria looked each other's eyes keenly
Yash was arriving there, Swethlana gently called him through sign language.
Swethlana : Suhani and I was playing police and thief game , accidentally Suhani collided Ria bhabhi, but it worked. Bhaiya hold her in his arms.
Yash ; Is it ?
Swethlana : Sh!! Dheere bolo, Suhani is sleeping now. Yash sit here and watch.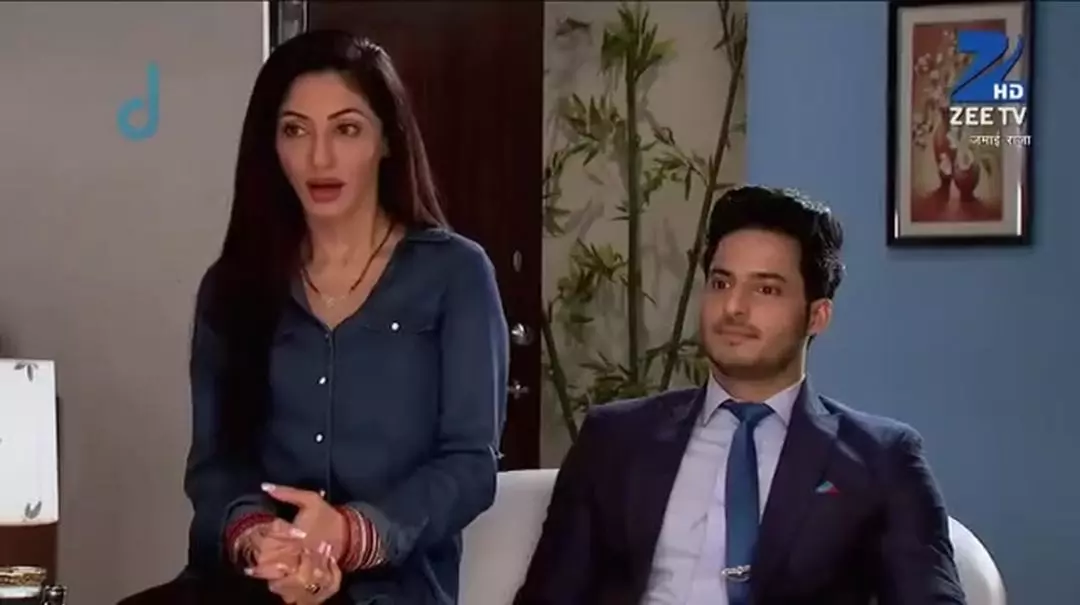 Yash and Swethlana watched them through the window. They gets happier to see Pulkit and Ria getting closer
Yash ; After marriage you will also be like these in my arms always, Sam

Swethlana : Yash tum bhi naa
Yash : Kyun mein apni fiancee ke saath aise nahi khada sakta ?
Swethlana : No Yash, no…
Meanwhile Suhani wakes up
Yash : Suhani
Suhani : Why I felt some one was speaking , my sleep got disturbed.
Yash : Don't worry, Paapa aapko sula denge
Yash makes Suhani to lie at his lap.Swethlana sits beside him. Yash sings a lullaby and slowly Suhani falls asleep.
Suhani : Wow Yash, tum yeh bhi jaante ho ?
Yash : Suhani hamesha aise he soti hein.
AT THE COMPANY 
Rudra : I am sorry Sumo, your dreams are shattered .
Sowmya : That means you didn't get the job. Oh No!!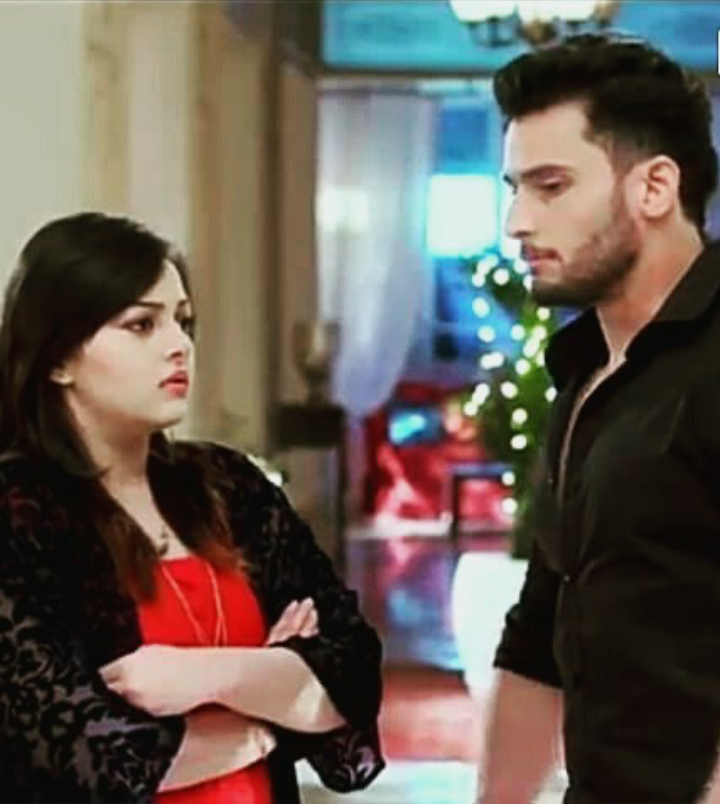 Rudra : Sumo I think we should break up. I am not sufficient to look you .
Sowmya : Are you mad ? What are you saying Rudra ?
Rudra : Sowmya , you will get a better guy,
Sowmya : Don't you dare to talk like these Rudy. You are my hero, don't be a zero. I won't get a better person than you, got it. Don't worry, we will try for another opportunity.
Rudra : And if I say we don't need to do that then ?
Sowmya : What ?
Rudra : I am selected and I got the job, Sowmya
Sowmya : Is it ?
Rudra : Yeah my angel
Sowmya : Then why you said that you didn't get it ?
Rudra : Just for fun , Sumo
Sowmya : Rudy
Rudra :  Sowmya I will try my level best to give you happiness always
Sowmya ; Rudra, I am so happy to see you like these. You are standing at your own feet. This moment is very much memorable for me.
Rudra and Sowmya hugged each other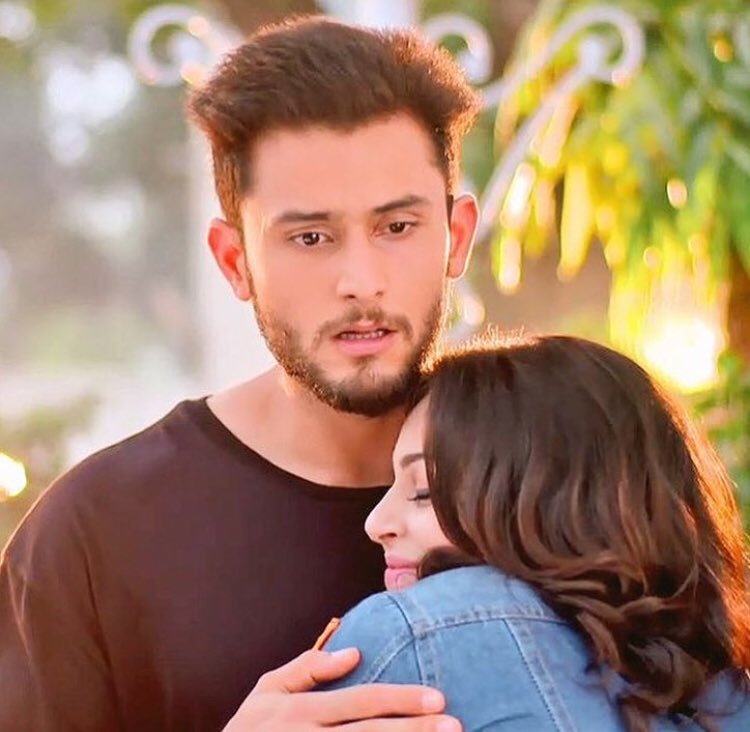 Rudra ; Sumo chalo naa iss khushi mein park chalte hein
Sowmya : Yeah
AT RANVEER'S HOME 
Priyanka : I have kept your files in order, Ranveer. Ranveer tum sun rahe ho yaa nahi ? Ranveer
Lights went off and Prinku gets scared
Meanwhile Ranveer comes besides her and holds her hand
Priyanka : Ranveer
Suddenly lights went on and Ranveer looked at her
Ranveer : Prinku, in darkness also you realised it was me only who hold your hand ?
Prinku : You scared me really Ranveer.
Ranveer : I am sorry
Priyanka : Why haven't you changed your dress yet ?
Ranveer : Prinku, do I looks damn hot in this ?
Priyanka : Ranveer
Ranveer : Tell me Prinku
Prinku turned her face and give a simple smile.
Ranveer : Wear this one and get ready soon. A surprise is awaiting for you
Prinku : Is it ?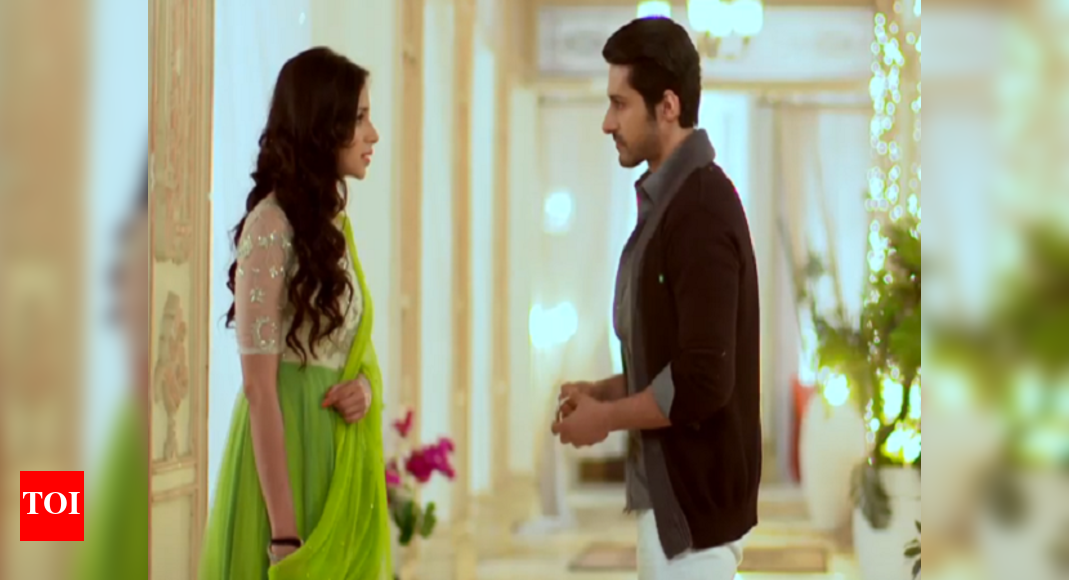 The post TROUBLESOME LIVES AND UNENDING LOVE TALES – PART 35 appeared first on Telly Updates.